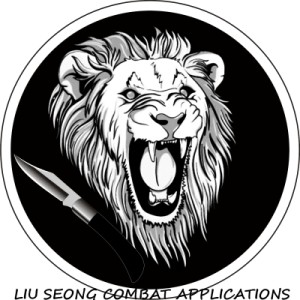 I hold an orange sash — the instructor-level rank — in Liu Seong Gung Fu.  While I do not teach the traditional forms of Liu Seong, I do teach its combative applications, focusing solely on the pragmatic mechanics and application of physical force for self-defense.
Read My Teaching and Training Biography
Read About the Liu Seong System and its History
Liu Seong Combat Applications is my interpretation of the Liu Seong system.  Any errors or divergences are my own.  My LSCA is also heavily influenced by my time in Wing Chun Kung Fu and by my affinity for WWII combatives as taught by the late Carl Cestari and by Damian Ross.
I offer direct, personal self-defense instruction at the rate of $20 USD per person per hour.  I also offer Skype and other video application/online chat consultation at the rate of $10 USD per hour (with the understanding, at the outset, that I cannot truly "teach" you long-distance — there are limits to such a medium).
You may pay online; I use PayPal to process invoices. Just enter your name in the text field before you hit the button, so I know for which student the payment is made.
Liu Seong Combat Applications is a division of Samurai Press.  Contact me for lessons by e-mail or phone at the following address:
Phil Elmore
Samurai Press
3665 Middle Sodus Road
Lyons, NY  14489
phil@philelmore.com
US +1.315.391.1626
Skype ID: PhilElmoreDotCom