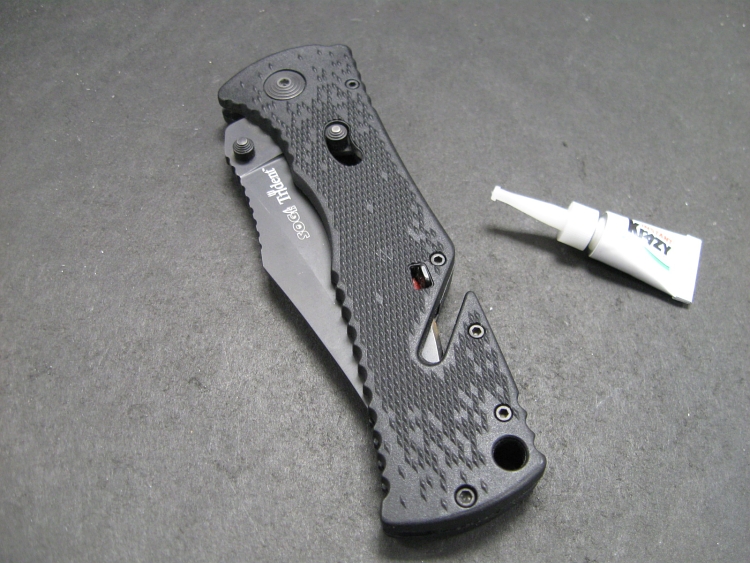 I'm a big fan of several of SOG Knives' assisted openers, including the Trident folder pictured here. There is a feature built into many SOG folders that acts as a safety mechanism to prevent the spring-assisted blade from opening unintentionally. In normal use, the safety can be used or not used as desired. If the knife is used extensively, however, the safety can sometimes become loose enough that it will engage of its own accord.
I do not use the safety feature and have never found it necessary. The lever is small enough, however, that I would find it difficult to disengage quickly if the knife unexpectedly failed to open because the safety was "on."
One quick fix for this issue is to take a little super glue and, while the safety is engaged, coat the top of the switch. When you're done, disengage the safety and wipe any excess glue from the handle. The resulting seal isn't exactly unbreakable, but it should keep the safety from engaging accidentally if you never use it.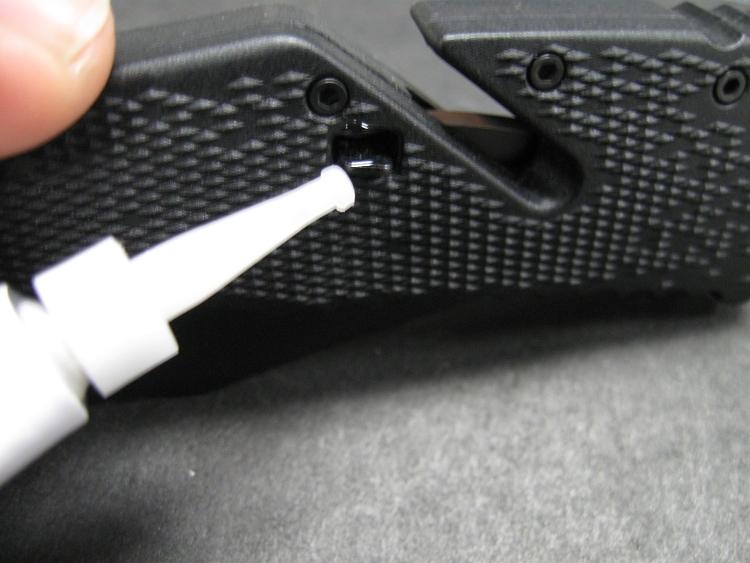 A more permanent solution would be epoxy, such as JB Weld, but of course that would be functionally permanent. It's possible to break the super glue bond fairly easily, but not so easily (at least so far as I've found) that it doesn't keep the safety "off" during extended pocket carry.