A mala is defined as "A bead or a set of beads commonly used by Hindus and Buddhists for keeping count while reciting, chanting, or mentally repeating a mantra or the name or names of a deity." One of the more interesting tactical fads to come along recently — and I don't use the term "fad" pejoratively — is that of the tactical mala. These are heavy beads intended to be used as flails, slappers, and flexible weapons (in the manner of an Indonesian sarong) that are strong enough and heavy enough to do the job.
Without doubt one of the men who has made these tactical mala popular — under the brand Mori Mala — is Guy Sines of Alaska. Known on Facebook as Guillermo Del Sin, Sines makes beautiful, durable mala of heavy metal beads and cores of Technora. According to Wikipedia, Technora is "an aramid that is useful for a variety of applications that require high strength or chemical resistance." It's a spider-silk synthetic that is very strong, in other words — which is why you can use these mala as flexible weapons (as you would a manriki gusari).
For this review, Sines sent The Martialist his H.R. Geiger Counter (bronzed alloy skulls on 950-pound and 450-pound Technora), a stainless All Souls mala on three strands of 450-pound technora, and a traditional mala with Buddha head on one 950-pound Technora. Sines also makes lighter-weight brass trainers on one strand of 450# Technora. Given how heavy the mala are, the trainer is a must if you intend to do any serious work learning to apply these as defensive tools.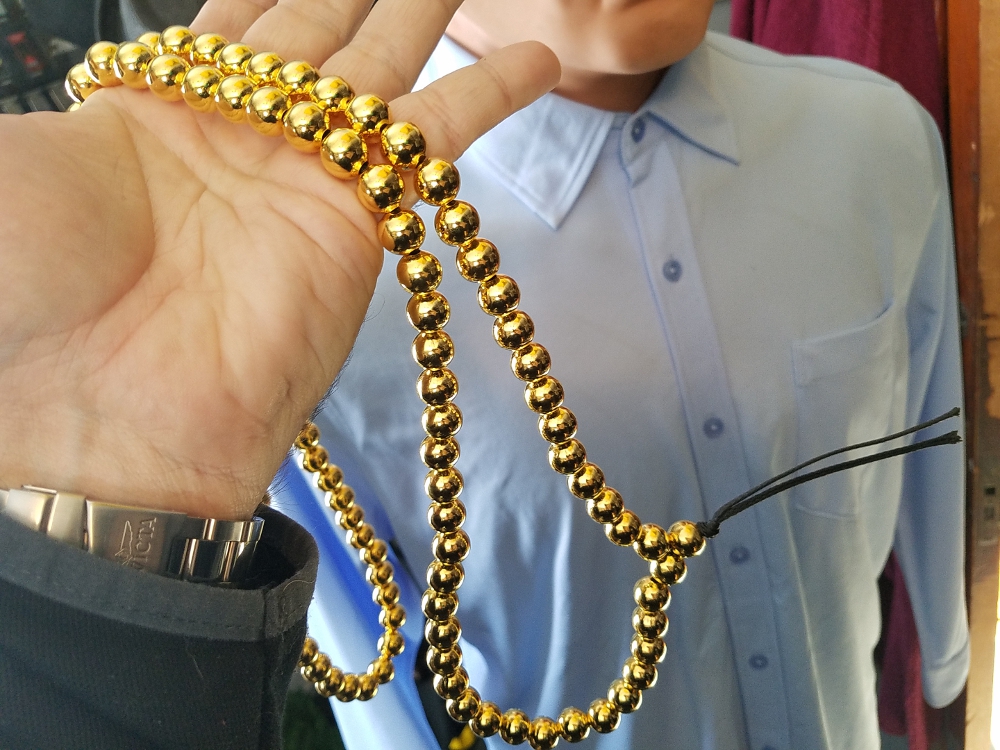 Sines has been making mala since early 2017 or thereabouts, starting on a whim. "I saw some weaponized beads," he explains, "but didn't like the format." He has been asked several times for rosary beads of the same materials — something he does not make, preferring the mala template. (It was Guy Sines' work with tactical mala that created a market for the "martialist rosaries" offered from time to time at EnginesofMayhem.com).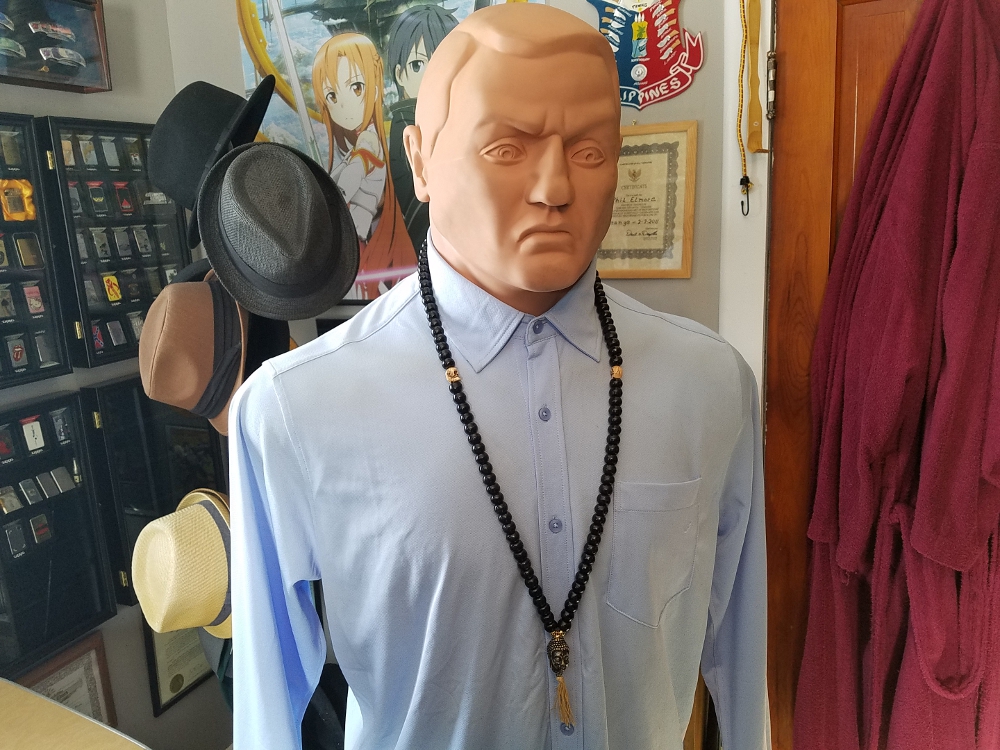 Workmanship is, of course, excellent. Sines has developed quite a reputation for these tactical mala on social media. "The cord is a Kevlar-type aramid called Technora," he reiterates. "It's stronger than paracord with less mass. The number of strands used varies by piece. Other materials I use are bronze, bronzed alloy, stainless steel, and ox horn for the more traditional pieces."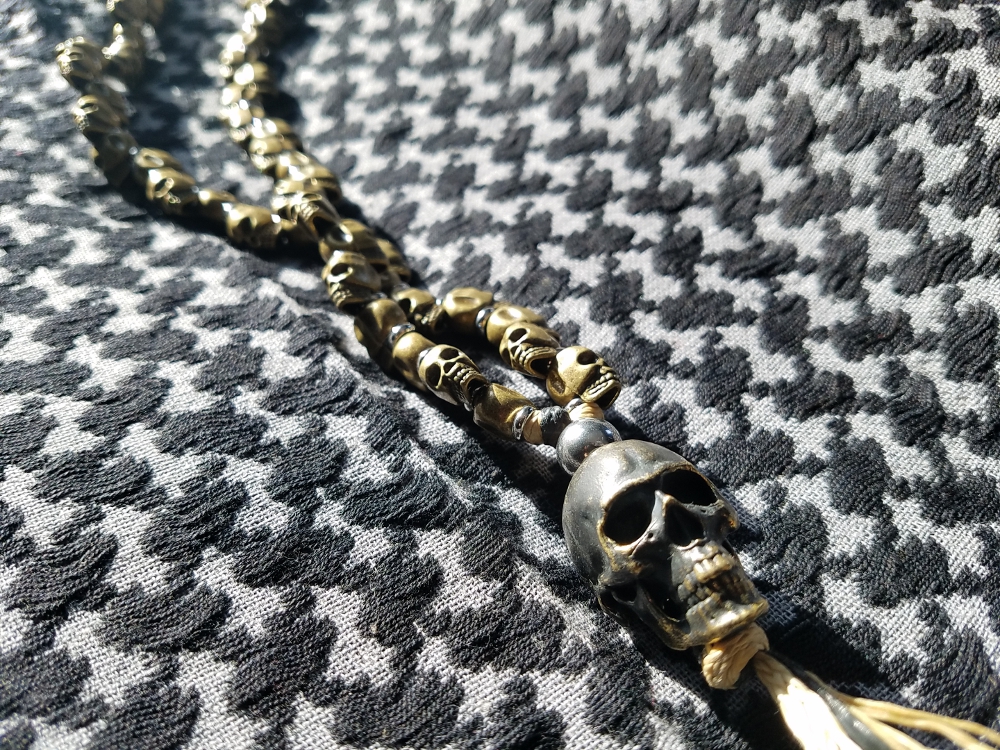 If you've used flexible weapons before, the applications should be obvious. Sines cautions that some pieces cannot be used as fist loads, given how jagged the skull beads are (for example). He points out that with the beads wrapped around the wrist and the large guru bead in the palm, the mala can be used as a slapper the way a palm sap would be. "They can be employed like any manriki gusari or sarong type weapon, or used to simply flail," he concludes.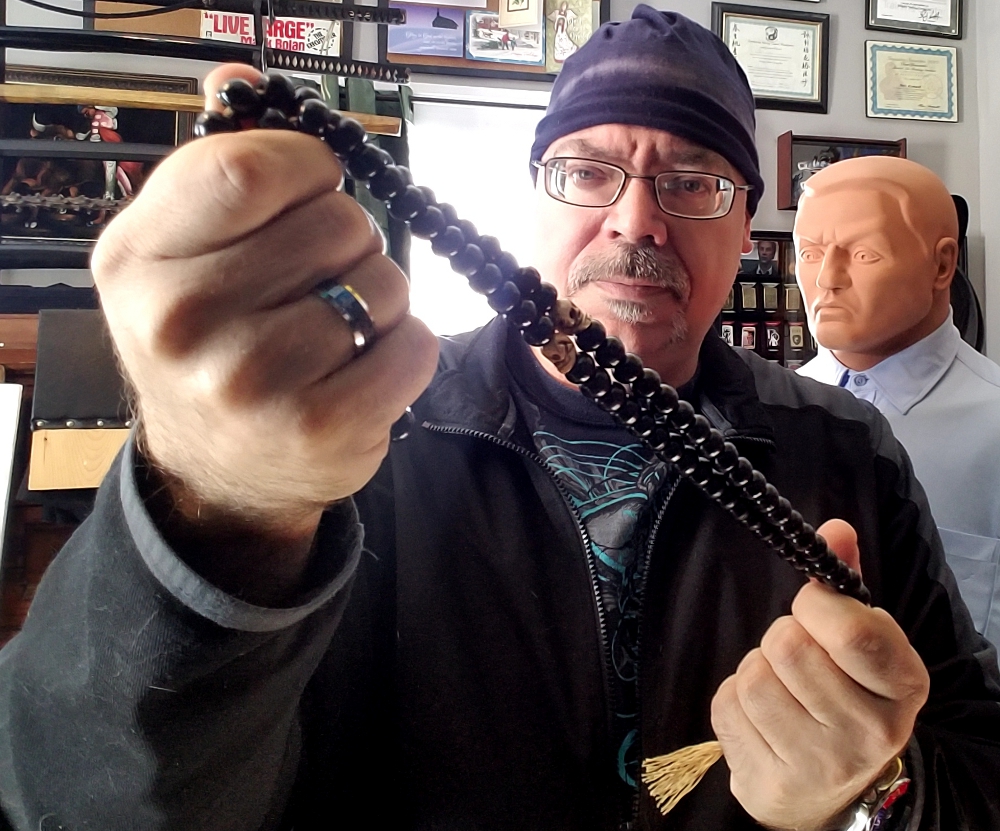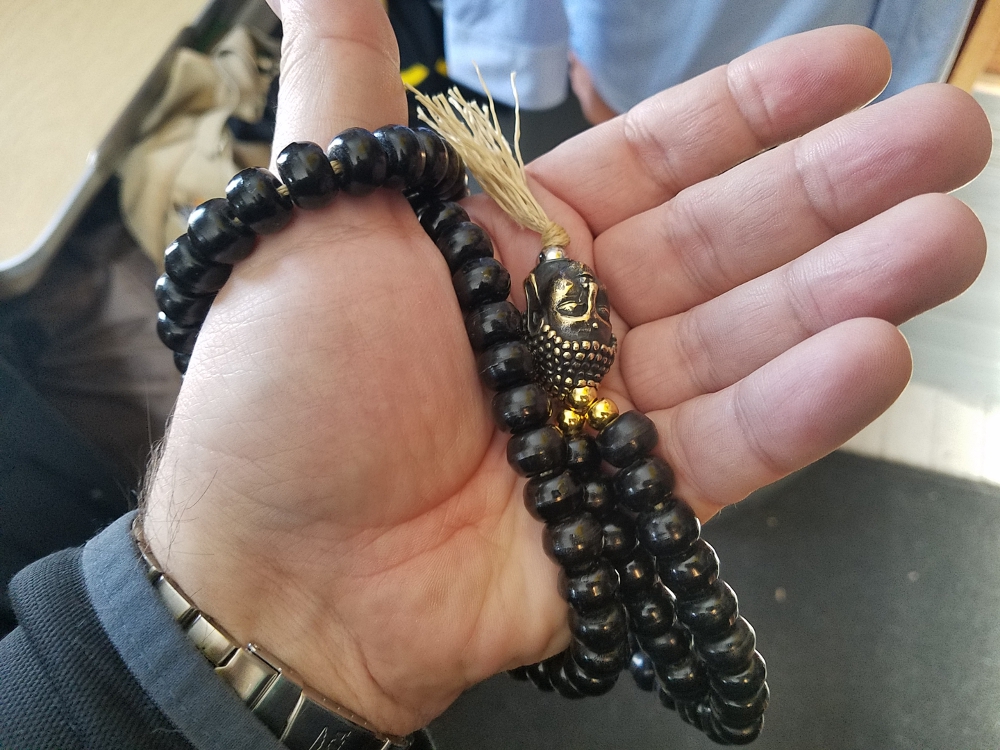 In testing, the mala do just this. They hurt when used to strike, yet blend in perfectly otherwise. They're an attractive piece of personal jewelry that serves a dual purpose — something perfect for the "tactical lifestyle." The brass trainer is a welcome alternative to being struck with the "live," full-weight mala.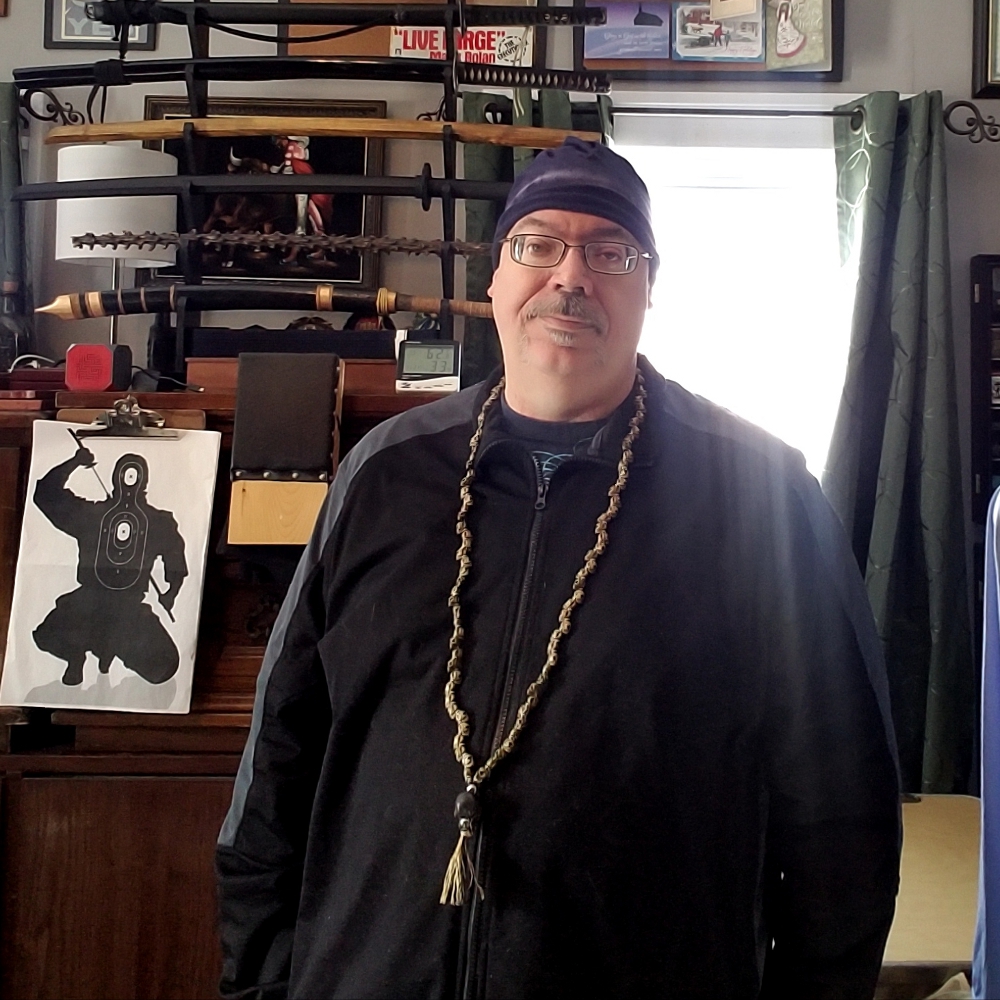 This is a functional, attractive, high-quality product that is handmade in the United States by Sines himself. He's a good man who is worth supporting — someone I've been privileged to call a friend for a number of years. Guy Sines can be reached on his Facebook page, via email bnc907(at)hotmail(dot com), or through the Facebook group "Blackjacks, Saps, and Knuckle Dusters." Tell him The Martialist sent you.