CRKT M60-16NK
Review by Phil Elmore
The Columbia River Knife and Tool M60 knives have always been large-framed, full-tang fixed blades with "tactical" written all over them. The big M60-16NK is no exception. This heavy, overbuilt stabber and chopper, with its Americanized tanto blade, exemplifies the military-inspired demographic it was created to address. It's official specifications are as follows:
Blade Length: 6.125 inches
Blade Steel: AUS 8 with Black Titanium Nitride Coating
Handle Material: Textured Black Zytel in Hexagonal "Operator's Pattern"
Weight: 10.6 ounces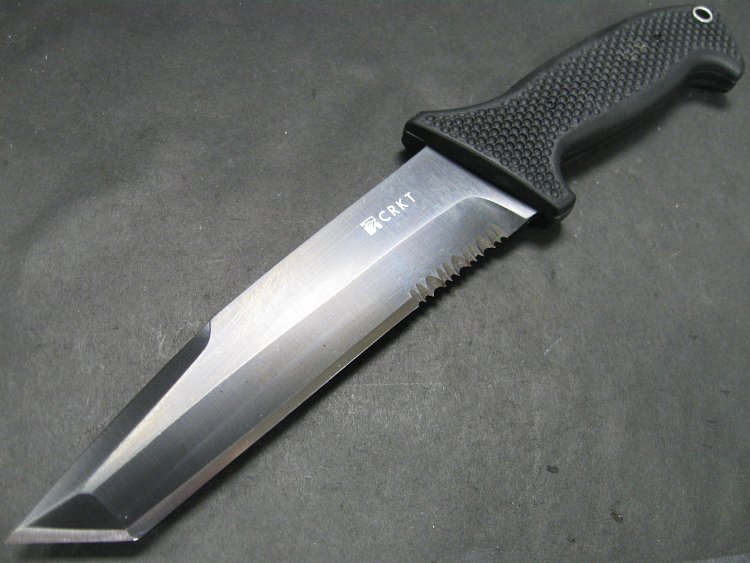 The blade is chisel-ground, and cutting performance is on par with a large, chisel-ground, tanto-shaped blade. That is to say that it's all right as long as the blade is kept nicely sharp, but it has no "belly" for slicing. It penetrates fairly deeply (and the knife is heavy enough that you can really get your muscle behind it). It chops well, too. The heavy butt of the knife is well-suited to reverse striking techniques. The partially serrated section of the cutting edge serves no real purpose that I can see in day-to-day chores, though it's good for snagging free-hanging line or for catching fabric.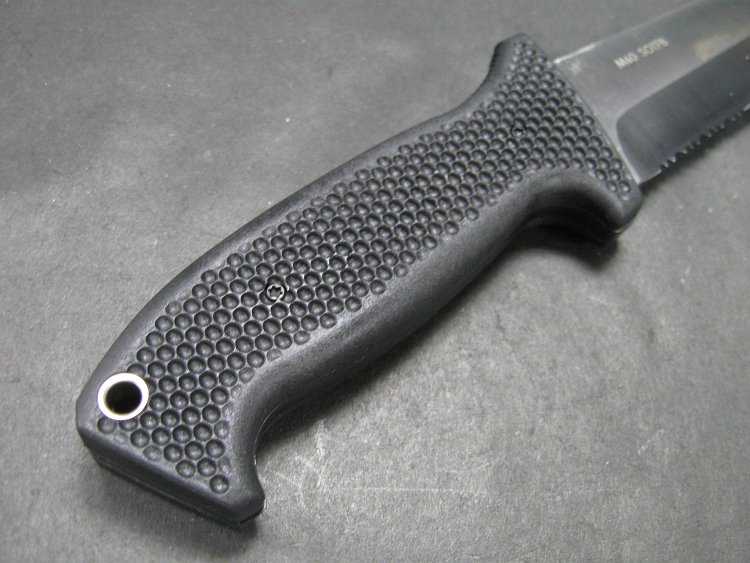 The hexagonal "operator grip" provides very good traction. The handle itself is a little small for my large hands; I would have liked just a little more handle length. It was comfortable, though, and hand-filling. In repeated chopping I started to feel the guard and butt bite into my hands. I did quite like the grooved thumb ramp, though, which gave good control of the tip of the knife for fine work. There's a lined lanyard hole in the butt, which can come in handy during field work (especially for securing the knife to a branch or for freeing the knife when it is stuck in something else.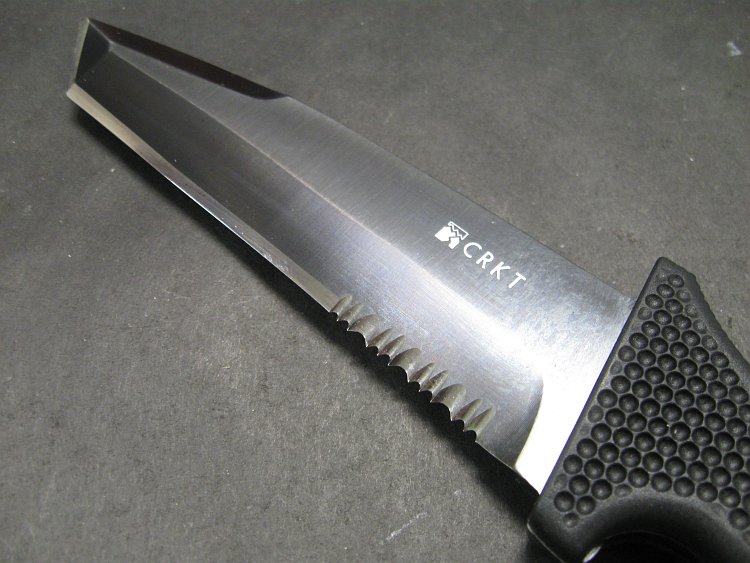 The drop-leg, plastic-lined Cordura Nylon sheath fits well and rides comfortably. The knife is held in the sheath by two rudimentary snap-equipped straps (one of which can be removed). There are quick-release plastic buckles for the leg straps (although I had to unthread my belt to put the sheath on it -- a quick-release attachment for the belt loop would be welcome). The drop-leg segment of the sheath can be removed completely if you prefer a higher-ride position on your belt line. The thigh buckles are also removable. There are two grommets in the end of the sheath for leg tie-down cords; there is also a large secondary pouch that could hold a folding knife, a pistol magazine, or a sharpening stone.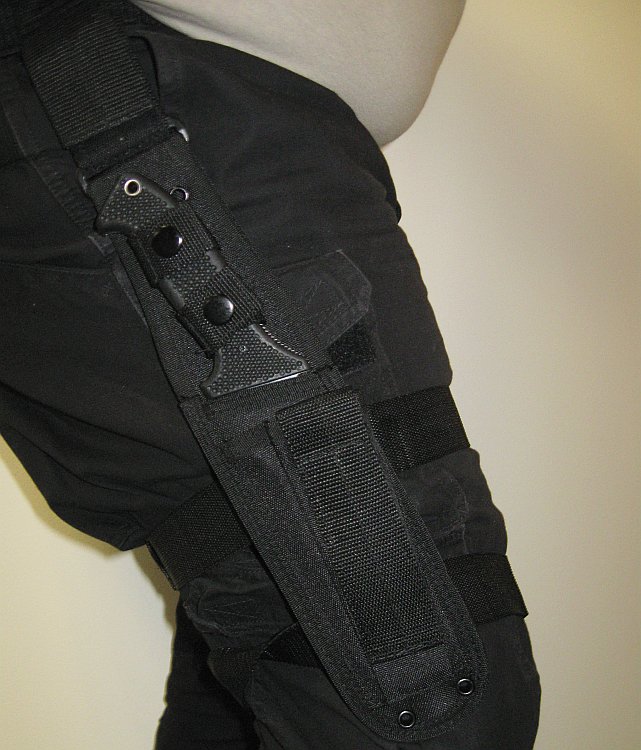 This is a fixed-blade fighter masquerading as a field utility knife. It does neither job perfectly, but should prove to be a good compromise between the two. When you attempt to make a knife that does more than one thing well, that's the balance you have to try to find, and I think CRKT has done that with the M60 model. >>
<< PhilElmore.com
::
Go Home