The little 4Sevens Preon ReVO may be the perfect pocket micro-light.  Under three inches long and only half an inch in diameter, it is powered by a single AAA battery.  My sample is made of knurled aluminum and weighs half an ounce.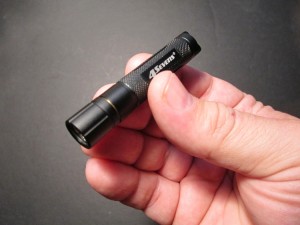 Fit and finish are excellent.  The light is knurled and grooved for great traction, has a substantial keyring loop built into the tail cap, and offers impressive versatility from multiple modes of operation.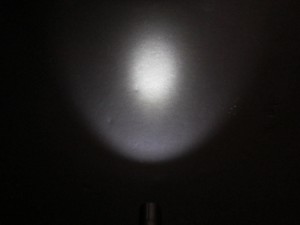 If you quickly twist the light off and on again in succession, you will switch through three brightness modes (low, at 1.5 lumens; medium, at 19.8 lumens, and high at an impressive 82 lumens) and then threel "special"  modes.  These are a strobe, an SOS blink pattern, and a repeating blinking beacon.  The modes cycle as follows:
low, medium, high; low, medium, high; strobe; SOS, beacon
Total run time from the AAA battery is up to 2.8 days on the low mode and less than an hour on high.  In theory the beacon could run for 48 hours on a quality battery.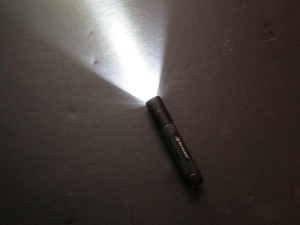 This is an excellent utility light whose primary feature is its diminutive size.  I would recommend a lanyard or fob for pocket carry by itself.  It would probably serve well on the end of a set of keys but could be carried in any of a number of ways.  If you can get your hands on one, put it in your pocket and consider yourself well equipped.