As a survivalist who has held an ardent interest in the subject since the bad old days of the Cold War, I'm always on the prowl for new survival products. When some of the members of my discussion group brought the Big Ass Bandana to my attention, I had to get my hands on some right away. The company turned out to be very approachable and they immediately sent out some samples.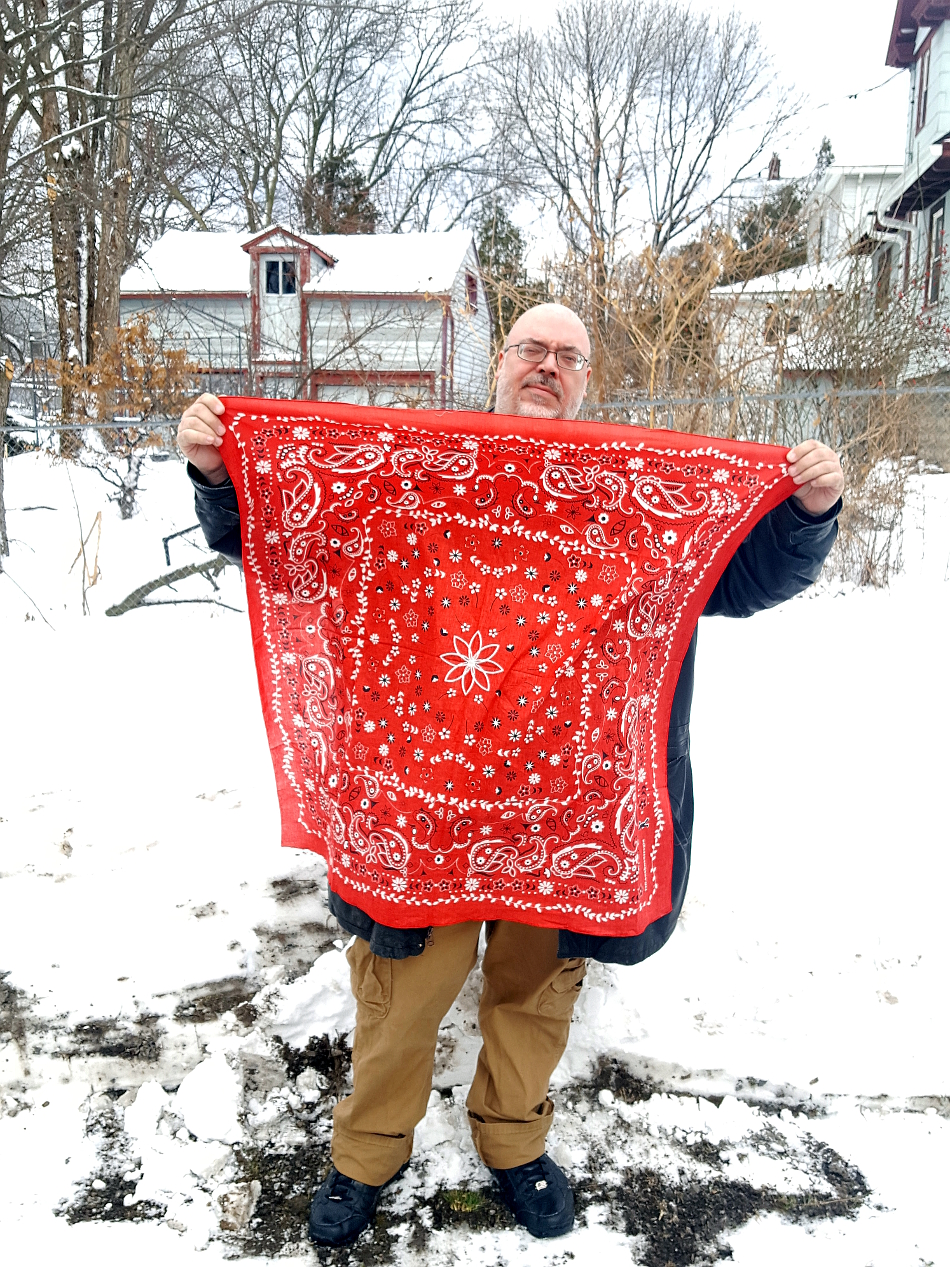 As you know, the bandanna is one of the most versatile items of self-defense and personal protection gear you can carry. It can do so many things. A square of fabric can be everything from a dust mask to a carrying pouch to (loaded with weight) an improvised sap. It can be used to put pressure on a wound or it can become part of an improvised filter. I've used shemaughs as everything from face masks to improvised blankets for petite people. Every day, I carry a folded bandanna in my back pocket, and that bandanna has proven itself remarkably useful over the years. The one real limitation of a bandanna, however, is that it is relatively small. That is not the case with the Big Ass Bandana or Hobo Hanky, both of which are produced by the same company in Illinois.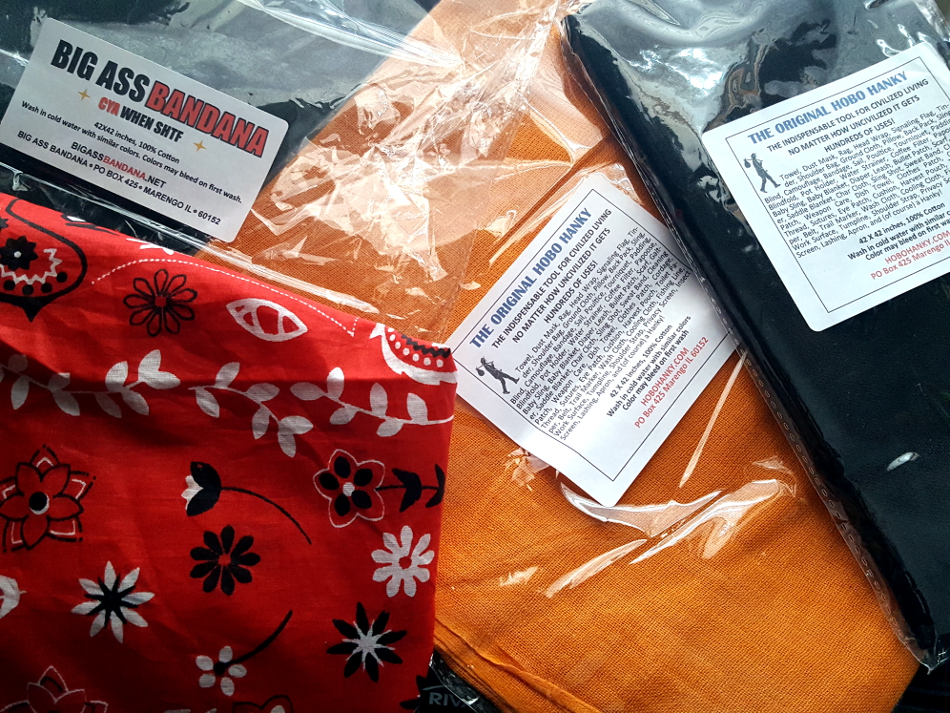 A typical bandanna is 21 by 21 inches. The Big Ass Bandana is 42 by 42 inches. It weighs just 3 ounces and folds flatter than a shemaugh, making it possible to carry (although a bit bulky for a back pocket, where I carry my standard bandanna) and almost unnoticeable in a pack or bag.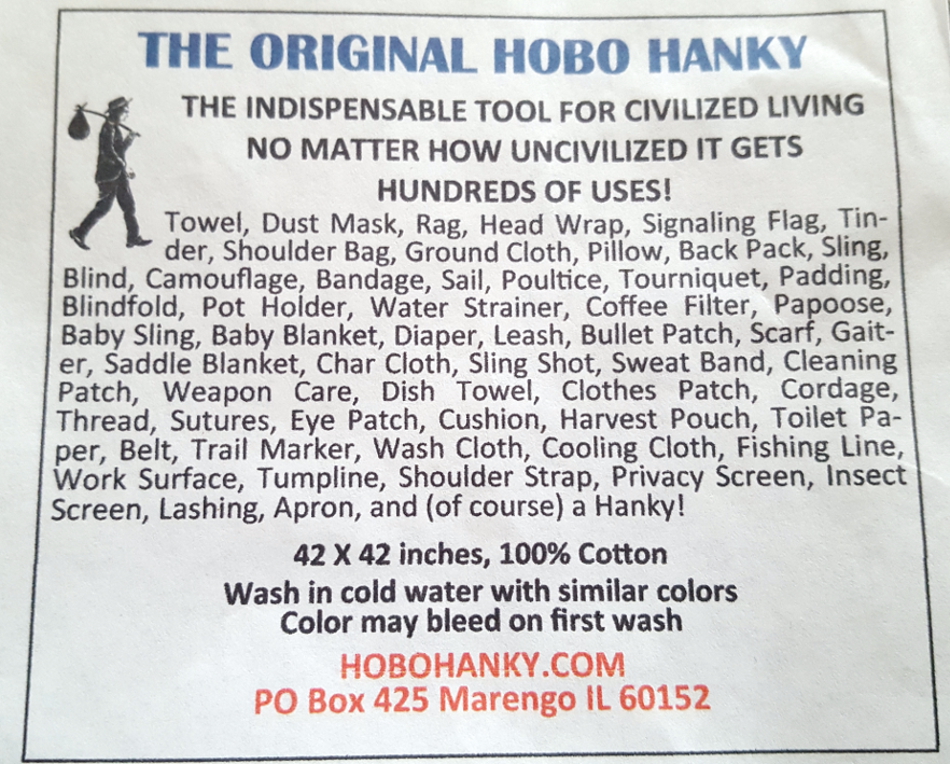 "It's a Towel, Dust mask, Cleaning rag, SOS Signal, Fire starter, Tinder, Shopping bag, Groundcloth, Table cloth, Pillow, Arm sling, Bandage, Sail, Poultice, Tourniquet, Hot Pad, Pot holder, Strainer, Head wrap, Papoose, Leash, Scarf, Saddle blanket, Pet towel, Rock Sling, Sweat band, Dish towel, Clothes patch, Cordage, Thread, Sutures, Eye patch, Seat cushion, Garden harvest, Toilet paper, Belt, Trail marker, Wash cloth, Cooling cloth, Fishing line, Water filter, Picnic cloth, Tumpline, Privacy screen, Insect Screen, Lashing, Diaper, Apron, and, of course, a Handkerchief," reads the website. "You can carry it in the car, at home, at work, traveling, at school, living on the road, in the field, caring for children, visiting friends, riding, fishing, hunting…anytime! Keep it in your pocket, purse, pack, glove box, cab, repair kit, trunk, bug out bag, gun case, tool kit, tackle box, saddle bag, desk drawer, boat…anywhere!"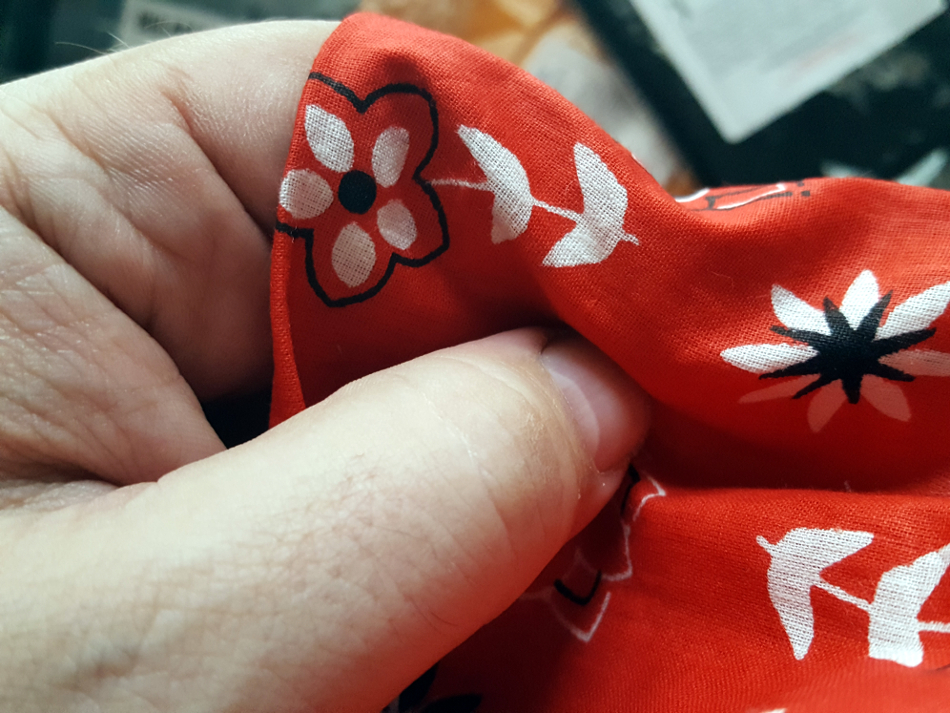 Made of 100% cotton cambric (a lightweight, closely woven white linen or cotton fabric), the Big Ass Bandana and Hobo Hanky (so named because, as the lore goes, a hobo would tie his belongings into a bandana and suspend them by a stick over his shoulder for ease of carry) is well made. There are no annoying tags or anything that need to be removed. The fabric squares are available in various colors, including red and blue paisley, tactical black, and emergency orange.
This is a great product. It's large enough to be more useful than a "regular" bandanna, while thin enough to be more compact when folded than a shemaugh or other larger piece of fabric. That makes it a great choice for your daily carry or survival gear, especially because it folds up into a nice, compact, lightweight package. There's definitely a place for a Big Ass Bandana or Hobo Hanky in your kit.