This beautiful knife is the hamon-lined tanto from Ecos Knives. Jason at Ecos makes these blades by hand, so each one is unique. To buy from Ecos' shop, you visit the website, see what is available, and then place your order from the items arrayed there. I've owned mine for several years now, and I have to admit that this review article slipped my mind. In all that time, I've thoroughly enjoyed my tanto. To this day I find it a beautiful piece of work.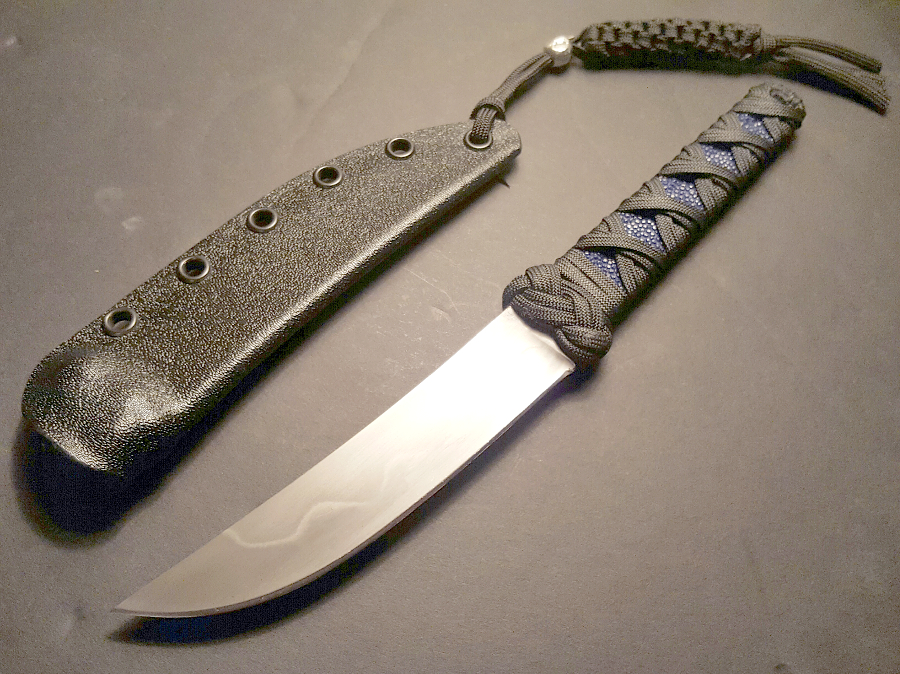 "We are a small business consisting of 3 people with the occasional help of family," writes Jason on Ecos' website. "We use no automated equipment. Using the best materials and a mix of modern and old techniques we create a variety of work ranging from kiridashi, neck knives, tactical/self defense knives, camp knives, chef knives, bowies, hunters, skinners, etc. Many of our knives have an ethnic/tribal feel to them. Our inspiration comes from a wide variety of sources including Japanese cutlery, ancient African weapons, Malaysian, Polynesian, etc."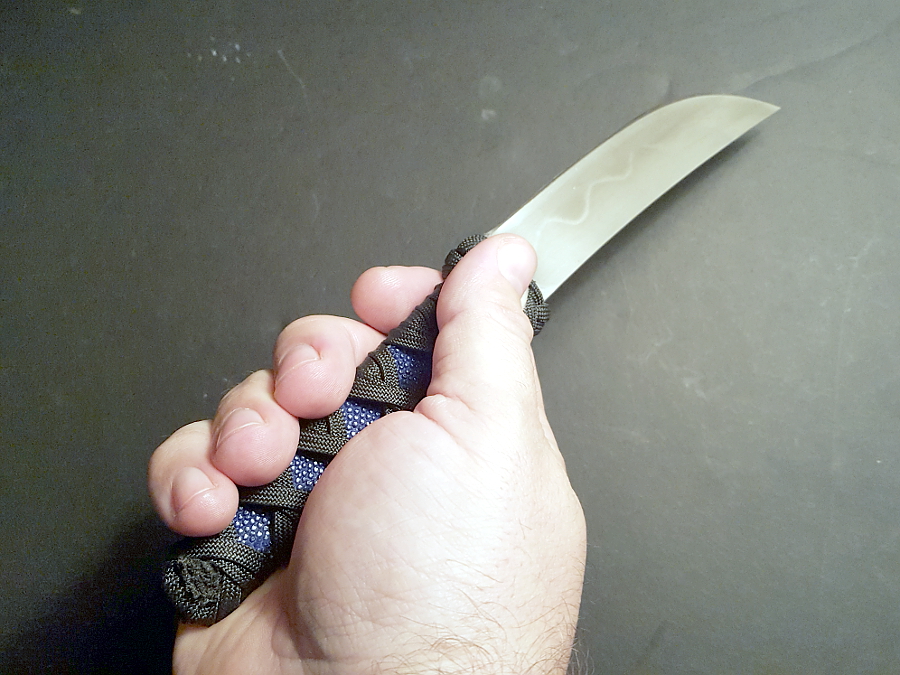 Ecos was founded by Jason in Michigan, where he was born and raised. He is self taught. He started making knives at just 14 and now has two and a half decades of manufacturing blades under his belt. In 2009 he moved his business to Cebu in the Philippines. He now has an apprentice named Juvel, who does the majority of the forging, grinding, and finishing. A young lady named Hazel handles business administration for the company.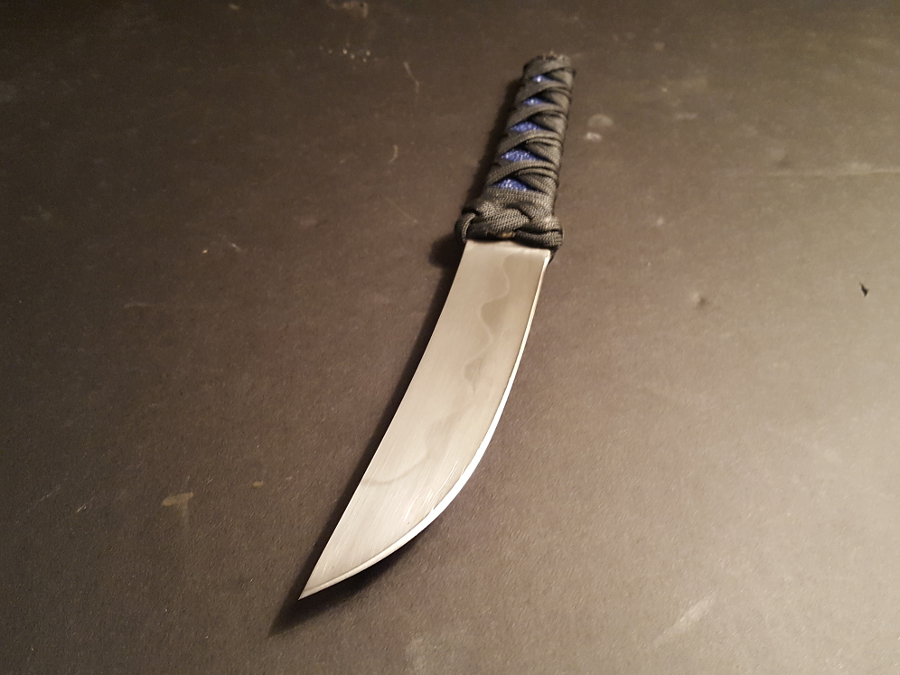 This hamon-lined tanto is not, strictly speaking, a fighting knife, but don't tell anyone. Anyone who likes Japanese-inspired fighting blades will appreciate this excellent little knife. The handle is rayskin and paracord, which is wrapped in the traditional style until it culminates in a gorgeous Turk's Head knot. It has been sealed with epoxy to keep it from unraveling. The ABS sheath is molded around that knot and works with it to retain the knife securely and positively.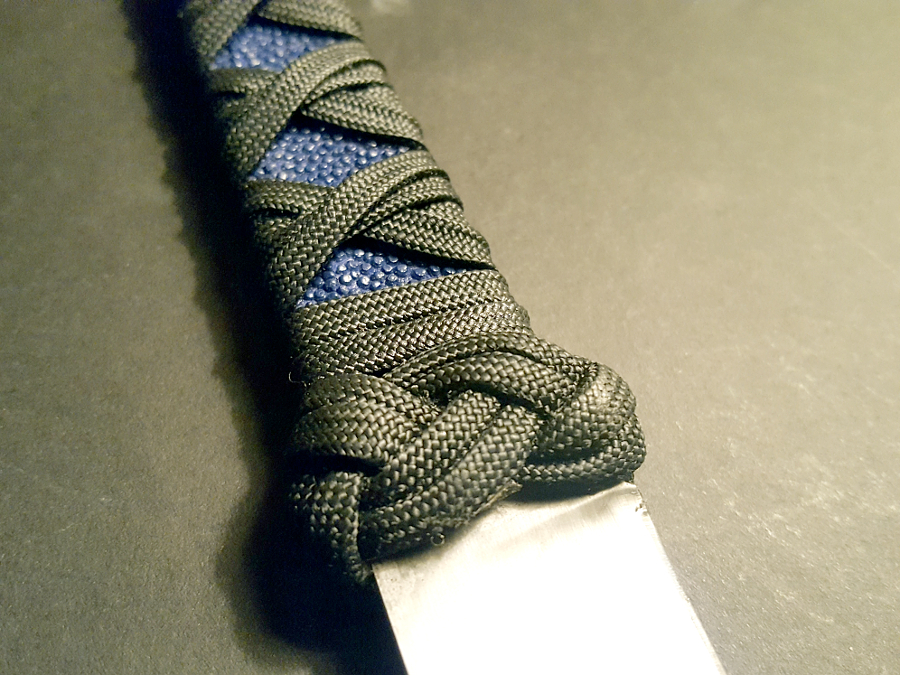 I tend to use my tanto as a desk knife, opening letters and whatnot, so I've simply added a lanyard, but any mounting hardware could be added to the ABS sheath. The holes are drilled one inch apart, so it will easily accept a Tek-Lok or other mounting gear.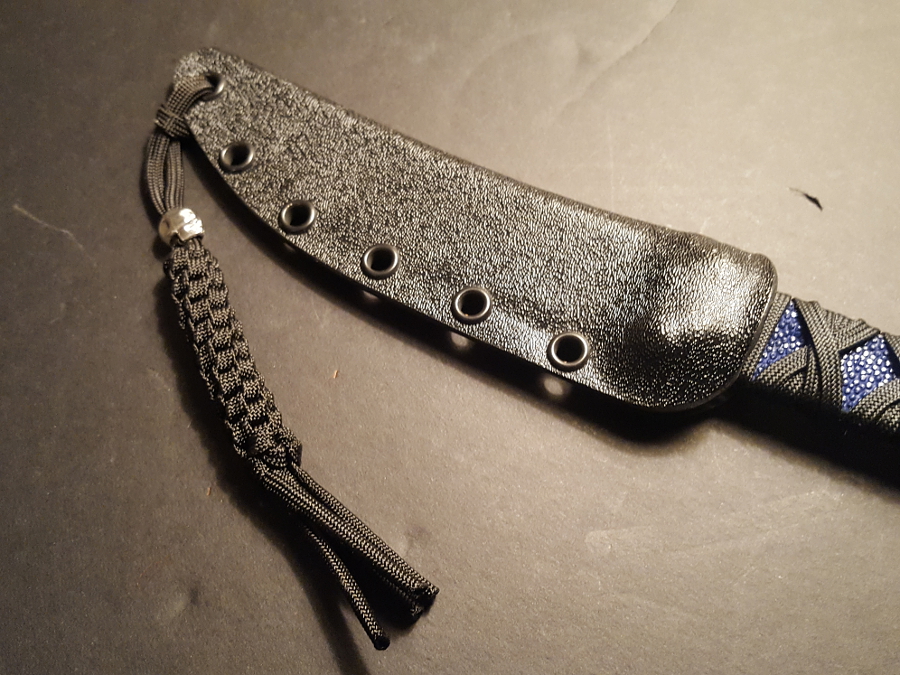 The knife is 10.25 inches overall (5 of it handle) and features a double-flat grind in 1095 high carbon steel. It's also one inch across and 3/16″ thick. It came wickedly sharp and with a needle point. Thanks to the generous belly, flat grind, and thin profile, it cuts like a dream, slicing deeply and penetrating easily in whatever test medium I choose. It's also remarkably light and agile in the hand. The handles are quite thin, but comfortable, and the rayskin and paracord wrap combination provides excellent traction. The handle section is almost to short for my big mitts, but just fits me.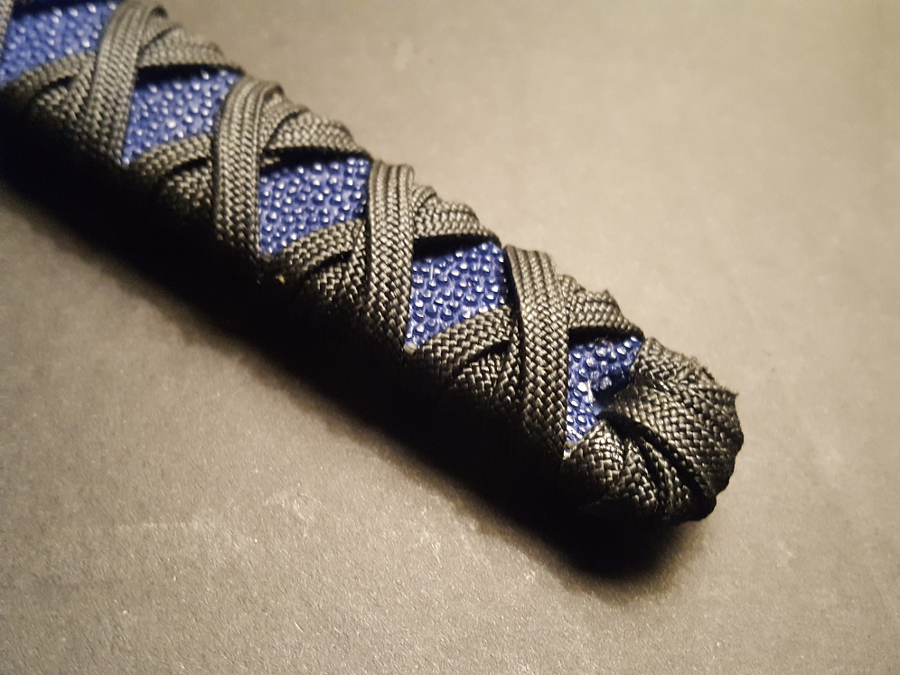 The hamon you see in the blade is absolutely real. These are hand-forged, normalized, differentially hardened with clay, oil quenched, and triple-tempered blades, hand sanded and dipped in acid to bring out the hamon's colors.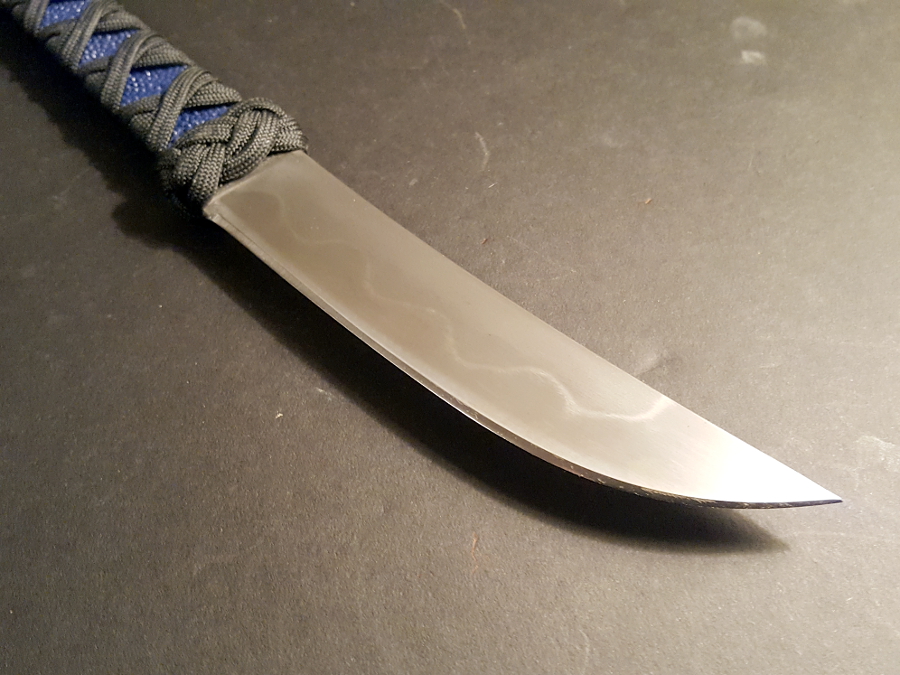 My hamon-lined tanto also shipped with a small kiridashi, which Jason included as a gift. I have a special love for kiridashi knives. They are simple as utility cutters get — a simple wedge of sharpened steel that does whatever you ask of it and is damned hard to break. I often drop my kiridashi in my pocket, sometimes securing it to my belt with the long length of paracord I added.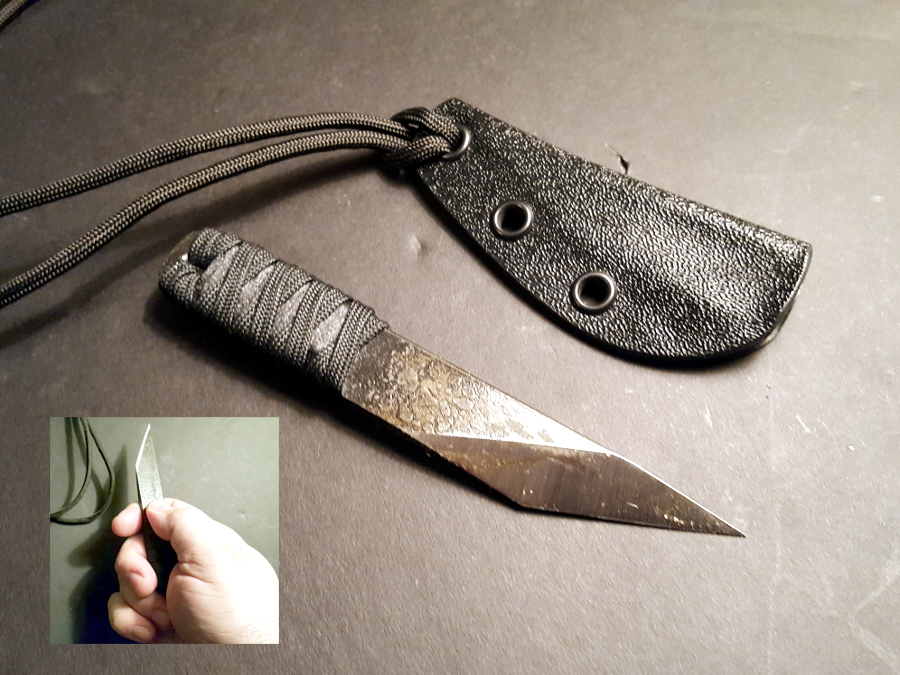 Simply put, I love the Ecos Knives hamon-lined tanto. It's a gorgeous knife in a traditional style with some modern touches. This one is easily among my favorites across a vast collection of blades. If the style appeals to you, visit Ecos Knives online today.