Recently I had the pleasure of purchasing a custom-made, one-of-a-kind balisong knife from Matt "Charlie Mike" Freeman, who has been a fixture at sites like Bladeforums for years.  It is on his behalf, and to encourage him to keep making knives, that I write this review.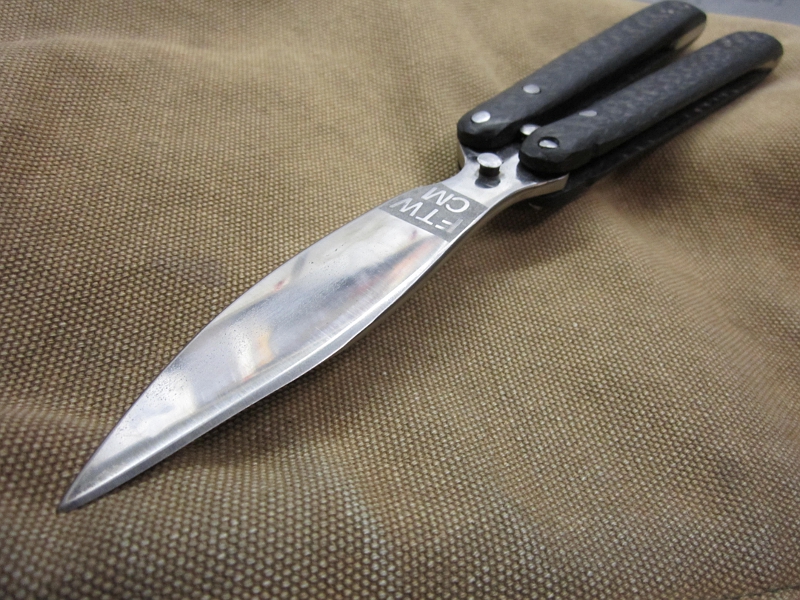 This thing is a BEAST.  The hand-shaped, convex-ground blade is made of 3.16-inch ATS34 steel.  The handles are bidirectional space-grade carbon fiber (3/10ths of an inch thick).  Everything has been ground and shaped manually, from the pins holding the whole thing together, to the rounded handle slabs.  There is a pronounced choil, no latch, and a discreet hole drilled in "safe" handle, so the user knows the orientation of the blade.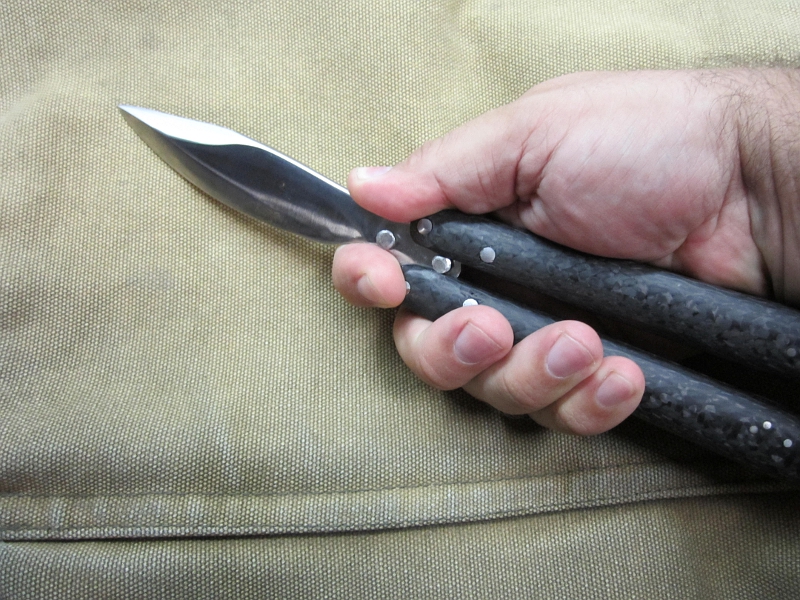 As a handmade piece, the knife exhibits blemishes and irregularities.  Something about it won me over the moment I took it out of the packaging, though.  It's just a brute of a knife.  Pins and stops have been banged into place, the blade shaped and honed to a full convex grind with a nicely sharp tip.
The knife is 3/16th-inch ATS34 steel and featurs bidirectional space-grade carbon fiber handles (the thickness of which is 3/10ths of an inch).  Everything has been smoothed, rounded, and tapered.  The handles have metal spacers at the ends; one bears a discreet hole marking the "safe" handle for one-hand opening (as this is a latchless balisong).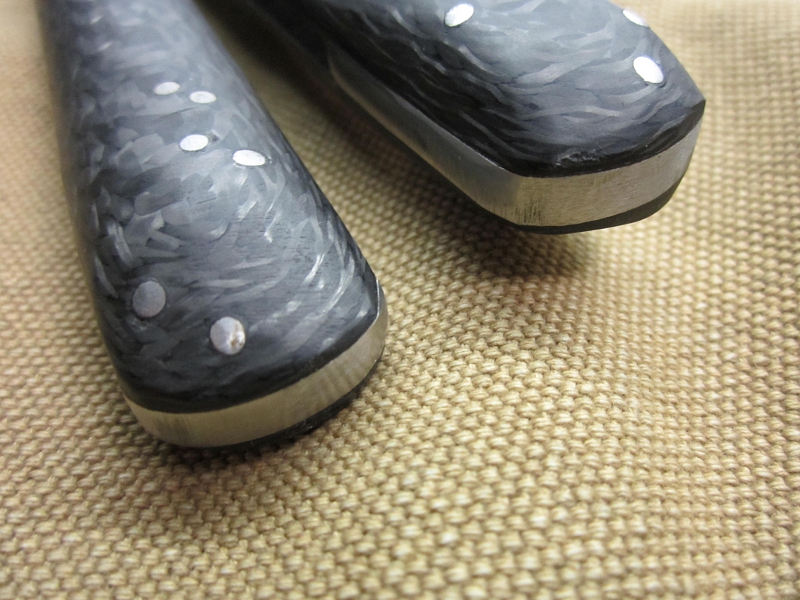 Matt's butterfly knife is a prime candidate for its own Kydex belt sheath, which I will most likely make sometime soon.  It opens smoothly and, surprisingly in so large a knife, has very little play in the handles.  Flipping it requires a somewhat ham-handed approach because it is so heavy, but that's a function of its size.  It is almost six and a half inches overall with four and a half inch blade.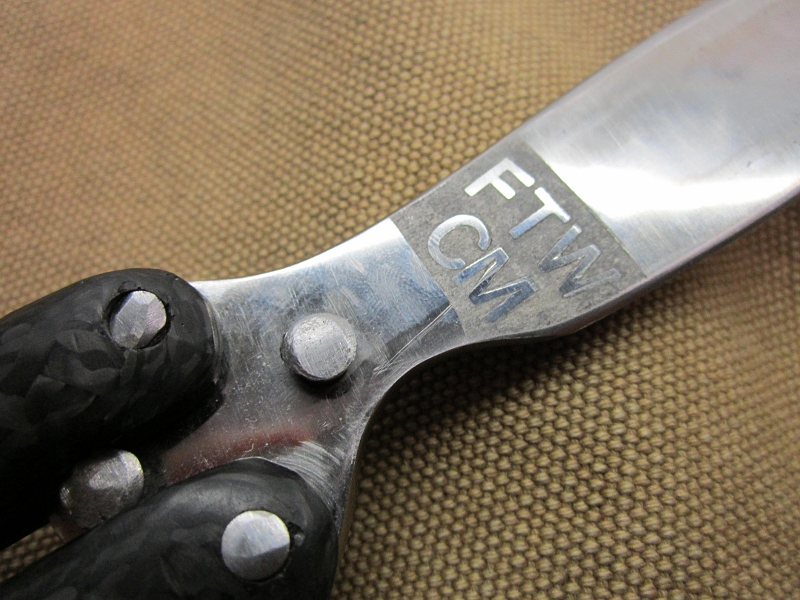 My interest in knives is purely functional.  This is not a utility knife and it is not a "sporting" balisong — by that, I mean a butterfly knife intended to indulge the user in complicated flipping maneuvers.  Instead, this is a rough-and-ready fighting butterfly, something I would carry (and will) for self-defense without reservation.  The pronounced choil does permit choking up on the blade for detail work should you be forced to use it for utility cutting, but everything about this knife screams, "Notice me!"  It isn't something you'd whip out in mixed company to open the post or clean your nails.
I applaud Matt Freeman's work as a knifemaker.  Following him on Facebook, I've found each knife he makes exhibits better craftsmanship.  Here's to a long and prolific career making edged tools and weapons, "Charlie Mike."