Recently I picked up a SOG mini-pentagon.  I've always liked the Pentagon series by SOG Knives; the handles are comfortable and afford great traction, while the double-edged blade, serrated on one side, is a great "fighting" blade.  Armed with one of these you're in pretty good shape when it comes to self-defense.
In the past, when buying the full-sized Pentagon, I've removed the belt loop attachment and affixed a Tek-Lok to the sheath.  I was pleased to see that the latest version of the Mini-Pentagon is a simple Kydex boot/belt model.  Too many knifemakers market knives with sheaths that try to please everyone.  The result is usually a sheath that does most things poorly.  Not so here.  The sheath is nice and minimal. It doesn't try to be multifunction, although SOG does claim you could wear it as a neck knife. I think it is far too large for that.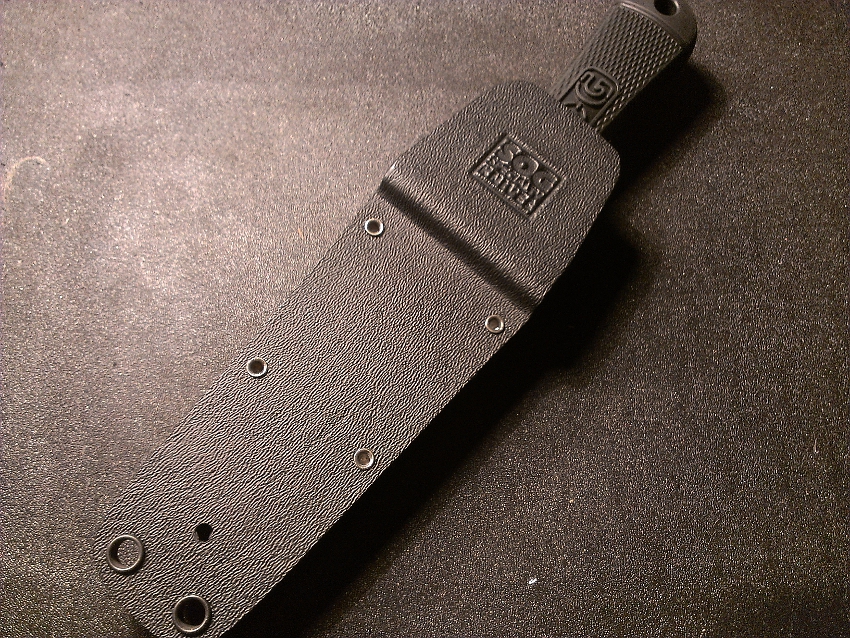 My only complaint is that the sheath has a large shroud that protects the rubber swell that serves as an almost-guard.  That swell is large enough that I could not get a good grip on the knife.  Dremel and aviation snips in hand, I set out to correct the issue.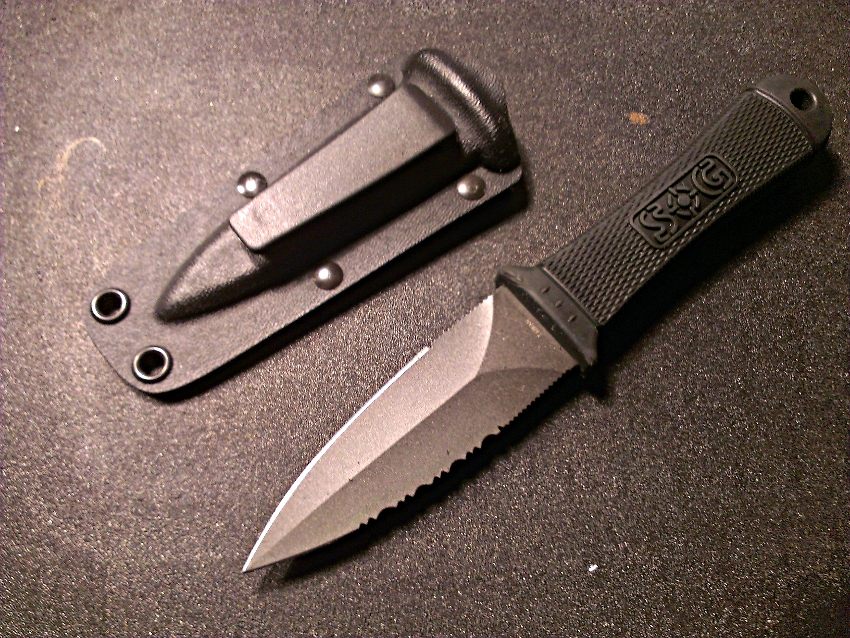 I trimmed, sanded, and buffed the sheath the way I do when finishing Kydex sheaths for Engines of Mayhem.  The result is this much lower-profile sheath, which allows you to get your mitt around the grip.  The only downside is that the Kydex now chews up the rubber guard-swell a bit as the knife goes in and out of the sheath.  If you're not concerned with appearances in daily carry gear, this is not an issue, and I don't think the guard will erode enough to change the retention of the sheath.  (If it did, I could take out my heat gun and tighten the Kydex.)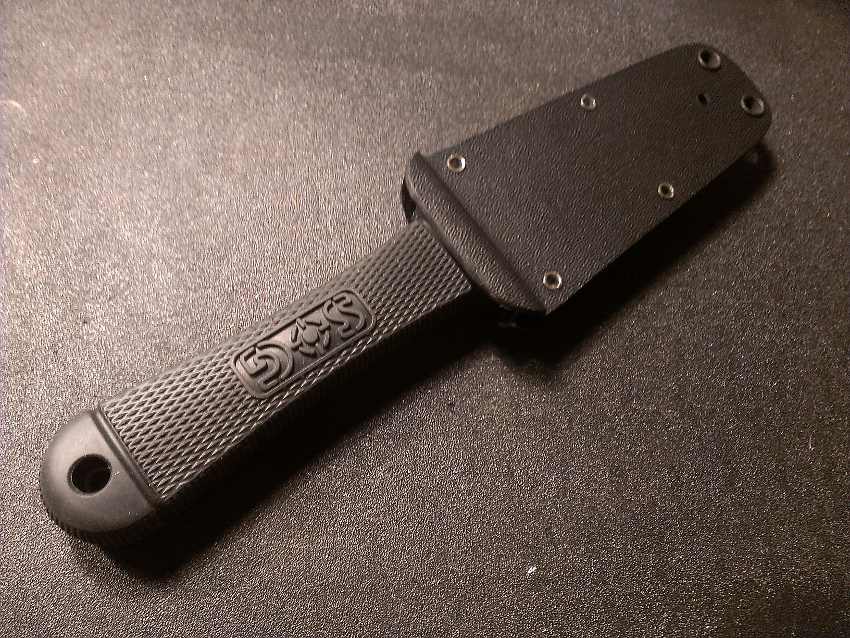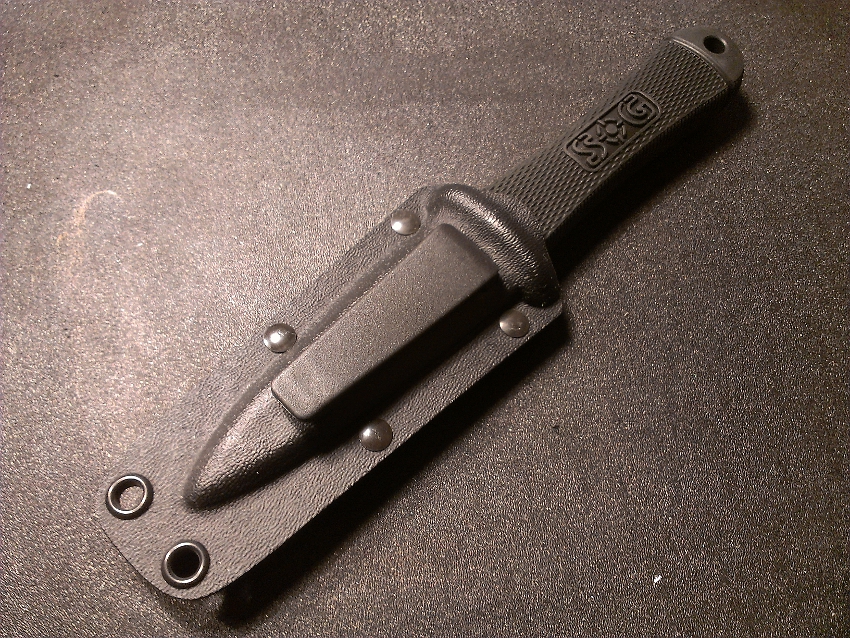 All in all, I'm satisfied with the experiment.  Give it some thought.  Never accept "good enough" when you can have "just right" in your gear.