In October of 2014 I was made aware of a bizarre incident in which Maxpedition — whose management are rather notoriously known as giant dicks about everything — seems to have based the design of its "Mall Ninja" patch on, well, me.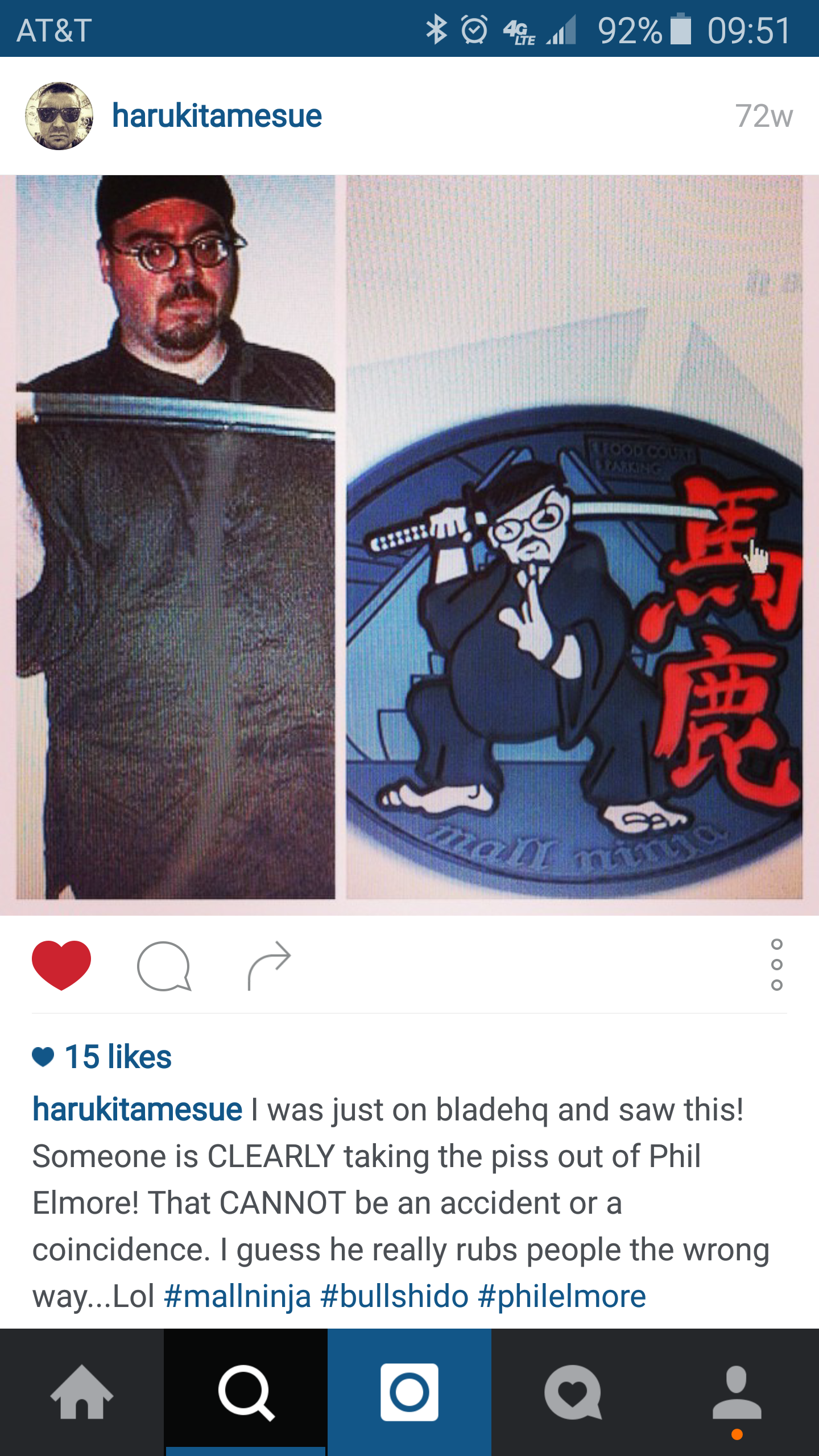 It was this Instagram user, "harukitamesue," who first alerted me to it. I received a few other messages from friends, too, to the effect of "Have you seen this?" But if the passing similarity between the picture of me from an old Cold Steel katana review doesn't convince, you, this silly picture I took for a review of the Ontario "Black Wind" swords seems to clinch it.
One picture could be coincidence, but combine the two and the evidence looks pretty damning. It seems very possible that whomever designed the patch (which contains the kanji for "Baka," or "fool") used these photos of me (which have been on the Internet for years) as a reference. Multiple people noticed it and contacted me before I ever became aware of it. The eyebrow-raise, the stance with the Wu Sau guard, the skull cap, the posture… if you wanted to create a cartoon of me, you couldn't get closer.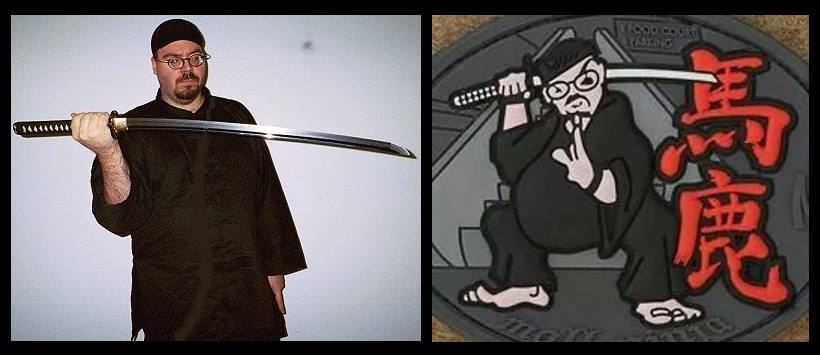 I tried contacting Maxpedition to speak with them about it. Specifically, I wanted to talk to someone in charge so I could find out exactly who it was that designed this patch. They stonewalled me completely. Finally, after spending a day presumably arguing among themselves, they sent me this very carefully worded statement via e-mail:
Maxpedition's MALL NINJA morale patch is not based on Mr. Phil Elmore's likeness, nor is it intended to insult or defame Mr. Elmore. It is a caricature of a hypothetical "mall ninja" based on that satirical term intended to be humorous and to poke fun at the "mall ninja" mentality in general. Any resemblance to real persons, living or dead, is purely coincidental.

Below is an entry from Urban Dictionary that provides a point of reference as to the term "mall ninja" and our design ethos.

FROM URBAN DICTIONARY:
A term used in forums to mean an inexperienced and enthusiastic weapon(usually a firearm)owner who pretends to be a seasoned operator. The phrase came about as a result of an over the top character in a famous satirical thread.

I am a part time mall ninja and I am currently receiving the escalator assault training.

LINK: http://www.urbandictionary.com/define.php?term=mall%20ninja

Please feel free to contact me if I can be of further assistance.

Have a great day!
When I attempted to follow up with them, I was informed by the receptionist that she had been instructed not to take or forward any future calls from me. In all honesty, I think it's pretty cool to have a morale patch based on me, even if it wasn't meant to be flattering. Maxpedition could have smoothed everything over by sending me a few free patches. As it was, I had to buy them with my own money… which seems kind of unfair.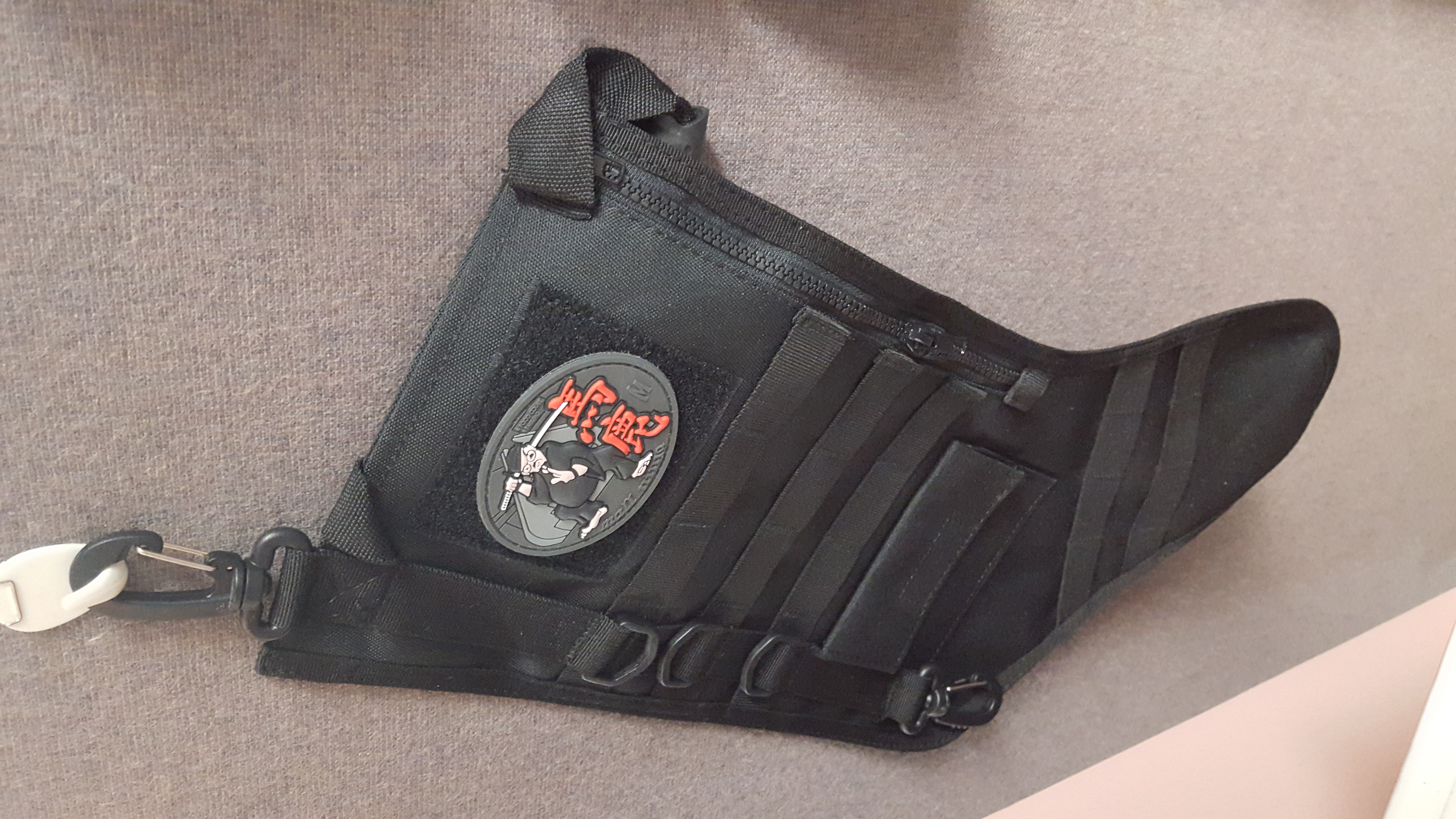 This isn't the first time the company's name, or that of its owner, Tim Tang, has come up in conjunction with this type of behavior. Previously, Tang was accused of shamelessly ripping off Kevin "Mad Dog" McClung's knife designs for a line of fixed blades.
Keep in mind, therefore, that when you spend money on any Maxpedition product, basically supporting a bunch of dicks.  I don't know as that's going to have any huge impact on your life one way or another, but I hear they sell a really cool patch with a picture of me on it.