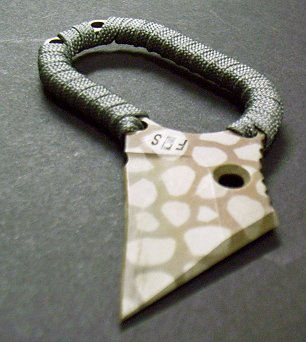 She called herself "FrontSight," and ten years ago, she was the elusive face of "HAK" — the Hideway Knife. The Martialist brought you a review of that knife all those years ago, highlighting its unique, secure design. Specifically, the HAK's finger loop is sized to the user's hand. Drawn from a low-profile Kydex sheath, and carrying a great deal of power in a very small package, the HideAway appeared to be the perfect low-profile self-defense blade when it debuted. It was a tiny claw you could carry with you always, one that would be very difficult to lose — even in the stress and physical trauma of a real-life confrontation.
At some point, the company appeared to change hands. Rumors of difficulty fulfilling orders followed. In the ensuing years, no single knife company has figured more prominently in queries to The Martialist. The questions were invariably the same: Who runs the company? What is its status? Are they still making knives? Should I place an order?
Recently, a proliferation of copies of the HAK, or knives that are at the very least inspired by the design, have renewed interest in the original HAK. In an effort to get, finally, the definitive word on this company, The Martialist tracked down and interviewed the man behind the business.  He is William Ericson of Orlando, Florida.
As it turns out, William (whose Yahoo handle is "artemisweapons," and who can be reached through that address) does return phone calls if those requests are made through his e-mail. As a one-man shop, he is exceptionally busy. When we prompted him, however, he had quite a bit to say about the past — and the future — of the Hideway Knife and Artemis Defense Systems.
The Origins of the HAK
As William tells the story, he incorporated Artemis Defense Systems, Inc. in 2003 as a Delaware corporation. He has always been its CEO and Chairman of the Board. A young lady using the Internet handle "FrontSight9mm" created the first wooden model of the HideAway Knife. From the first days of the company, she was in charge of all public communications, publicity, and e-mails for customer service. She was, in effect, the public face of the company. Behind the scenes, William did the knife design CAD, maintained databases and websites, and saw to shipping accessories as well as sheathing and knife production.
"Initially we water jetted blanks that went through a series of process steps," William explains. "[This included] heat treat, double disk grinding, tumbling, chamfering of sheath retention holes… to arrive at blanks ready for final grind and sharpening by custom artists."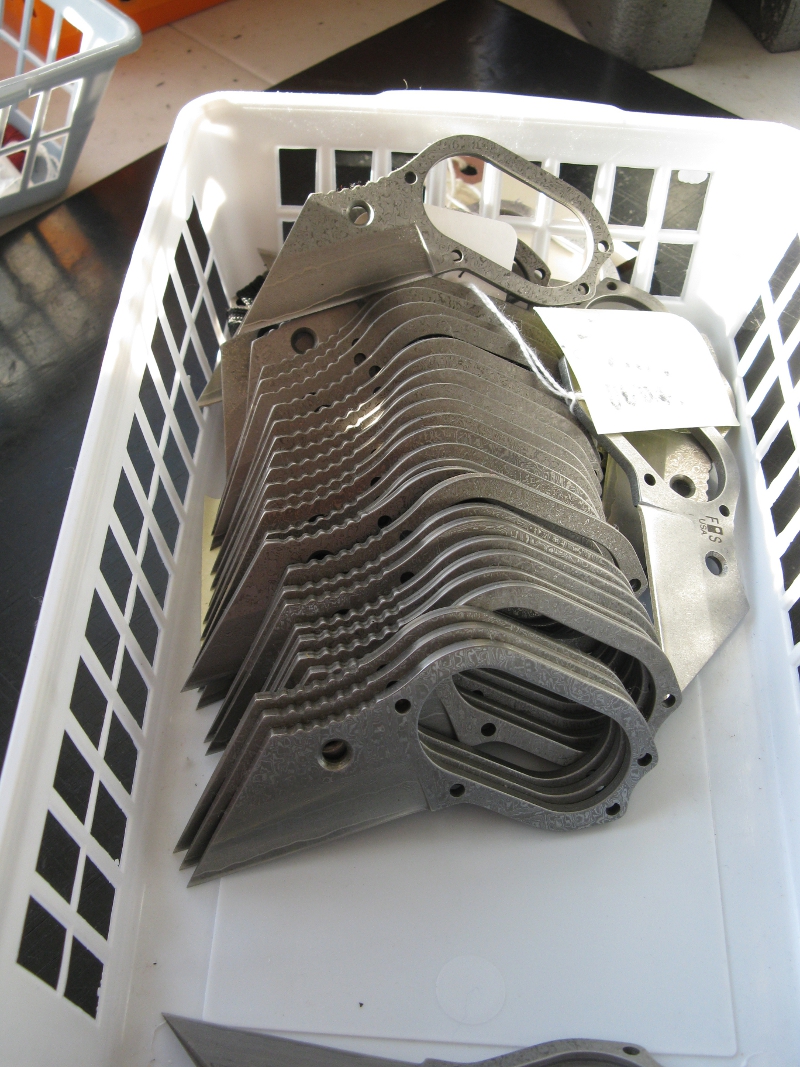 Those custom artists were a fairly impressive group. They included such notable knifemakers as Mick Strider, Ken Brock, Mickey Yurco, Rob Simonich, Jerry Hossum, Joe Brum, Peter Atwood, Matt Cucchiara, Charles Marlow, Justin Gingrich, Ken Onion, Tom Anderson, Bill Harsey, James Coogler, Tom Krien, Krien-Atwood, Kathleen Tomey and several others, some of whom declined to be named. "Knives were made to order based on reservations," William says, "by sending prepared blanks to the specific requested artists. In 2004 Ken Brock was a very significant contributor with about 450 knives from his ballpark 800 HideAway total. Mick Strider was also a significant volume producer with about 800 total knives."
Problems Arise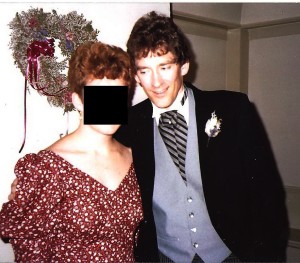 Unfortunately for William and Artemis Defense Systems, it quickly became clear that demand for the HAK was going to outstrip the capacity of the company's various contributor artists to finish and ship. Problems began to arise because website customers could not tell the difference between a knife that was paid for and awaiting completion, and a knife reservation representing someone who had been placed on a waiting list prior to payment. "People get very mad when they want to buy something and they cannot," William points out.
To solve the problem, he sought to automate the process. Waterjets, double disk grinders, numerical control knife grinders, numerical control milling machines — William had the daunting task before him of figuring out how to use all of these. This introduced more controversy to the process: How collectible and rare will the knife be, versus how many people will be able to buy it, versus what will quality control look like? Automating the process threatened to change the product and therefore demand for it.
William's background is in computer design, with companies such as Data General, Digital Equipment, and IBM. "I have always respected the artistry of machines and automation," he told The Martialist. "There is a natural evolution in making anything where, as demand goes up — an artist might first do everything by hand, then create a jig to hold the knife to be able to grind it faster, and etc. — until the handheld artistry gets supplemented by more and more machine assistance. That evolution has never bothered me, because I see the difficulty of having $200,000 waterjets and $150,000 NC grinders. Lots of folks want the Picasso or the Renoir — some want to see the imperfections in a hand made item, but for the most part, everyone wants to be able to buy one and no one wants to get the really imperfect one that really could have used a bit of help from a well programmed machine."
Automation with a Personal Touch
Even as William automates production of the HAK, there are still some personal touches. "I personally sheath every HideAway in a very labor intensive process," he explains. "I heat kydex squares and step on two plates to form each sheath half — plates that were carefully created with a numerical controlled mill and CAD CAM software to achieve the perfect snap fit. The same plates that I step on to form a sheath half are used to drill the sheath rivet holes, and then the riveted sheath has its outline ground by a numerical controlled mill. The sheaths are hand flashed, drilled for sheath sticks, and blown out and oiled with baby oil. I still do this as a hold out to the personal touch even though an injection molding machine could do the process much more efficiently."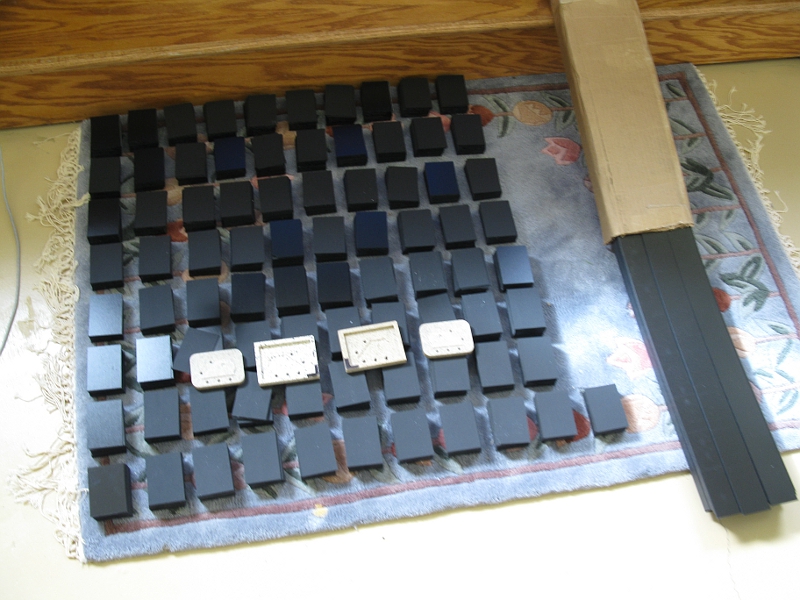 Insisting on doing the sheaths by hand limits William's production to about 100 sheaths per day. These days, every single Hideway Knife is manufactured in Orlando by William Ericson. The company is, as they say, a "going concern." But what of the problems with order fulfillment?
"In the 2004 and 2005 period," William admits, "orders were so far beyond any artist's capacity that people were getting mad at the delays for unpaid but reserved knives. Worse, FrontSight was confronting the demands placed on her by aging, dying parents, and we both had other full time jobs that were demanding — so her ability to type at beyond-human speeds diminished, but she kept her grip on being the exclusive face of HideAway. Orders for artists were not getting communicated and I did not know it."
The reality of the problem came home to William when FrontSight, suffering from health issues and overwhelmed by the other demands on her time, turned over an amazing six thousand e-mail backlog, saying simply, "I cannot do this anymore."
"All of a sudden," says William, "HideAway was one person instead of two."
More Troubles Arise
The problems didn't stop there. FrontSight had created some pictures for a website by maker Ken Brock, a site for which William had created the code and database. When Ken needed support for the site, that need was not communicated through FS to William.
"I am sure that must have angered him," says William. There was yet another issue, too, involving the woman who until then had been the public face of the company. To that point, FrontSight had guarded her identity very closely (so closely that to this day, very few people know here full name).William sees that mystery as yielding diminishing returns. "All of these artists wanted to meet the mysterious FS whose net presence was so commanding for a few years," he explains. "A very beautiful woman, FS had undergone [some health issues that made her reluctant to go public]." The result was a public relations failure.
"Before long, the Mata Hari of the net was becoming more like the girl in the yellow polka dot bikini that was afraid to come out of the water," says William. "These artists had no idea what she was going through. As the publicity of it taking too long to get a HideAway was growing before my volume production was kicked in, artists were fleeing in fear that bad publicity would rub off on them."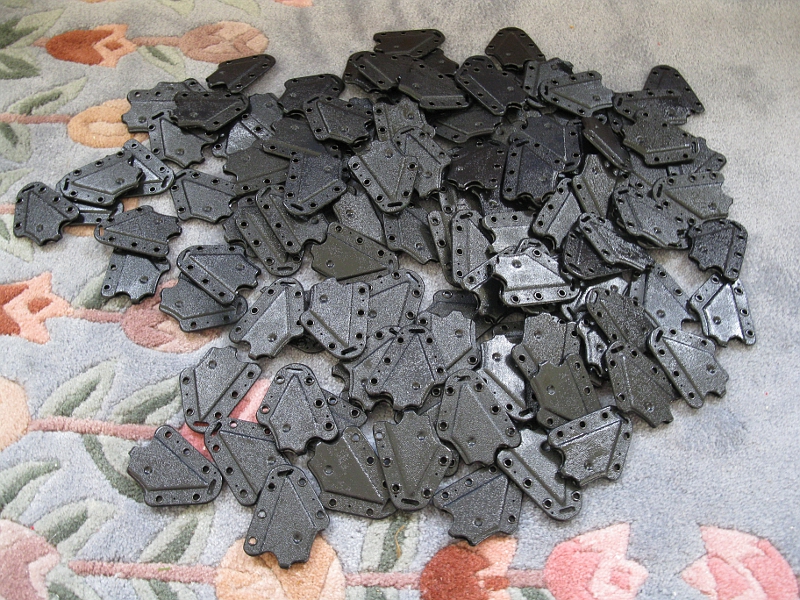 Despite the difficulties he and his company faced, William is most understanding of the other individuals involved. "I am sure they had no idea how cruel they were being to a wonderful person whose intentions were always the best," he concludes. "I have always adored the brightest strong willed women — but I have learned that everyone will find their limits. A business can grow fast enough to overwhelm anyone. Net gossip can behave like a nest of rats. Artists not understanding the unlimited demand, fearing being associated with publicity of slowness, fled — making my production more critical. FS had designed the Badlands forums and for some time we were getting promises that after turning it over, more artist production on backlog would happen. It did not."
In order to repair these mistakes, William implemented a process wherein HideAway Knife process steps are done in batches at a variety of machine shops across the United States. William sees this as a marked improvement on his early methods.
"In the first two years of production, HideAway blanks were each tagged with a piece number and the website software updated the status of each knife in a batch based on the step the batch was at. There were real issues with this approach. You can imagine that 50 tags on a small batch of knives would not fare so well going through the fires of hell in a Paul Boss heat treat — and with so many discreet process steps, while each knife was targeted to a specific customer, tagging and re-tagging was prohibitive eventually."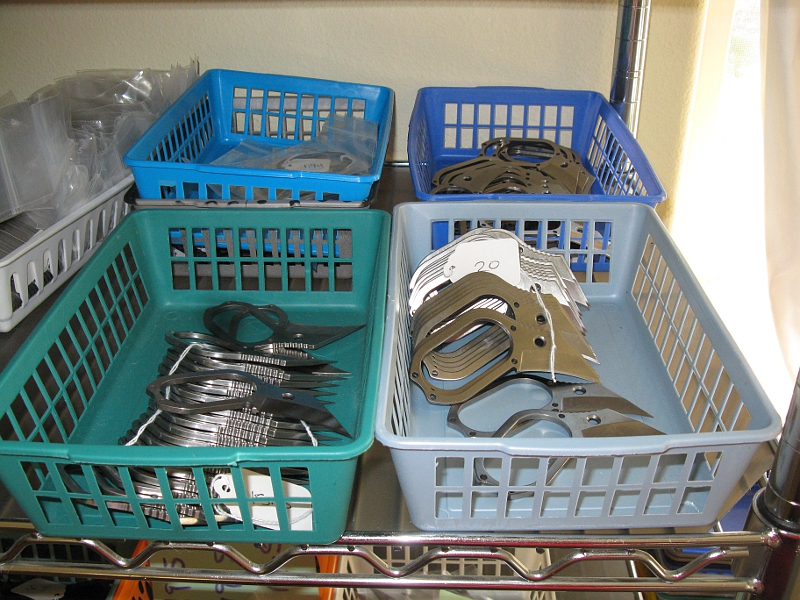 Hand grinding also proved unpredictable. "You could not predict which knife might meet a bad fate with a slip of the grinding hand, thus altering the schedule on a knife in an instant of mishap," William explains. "You never knew what would survive in a batch until the artists returned what they were going to return."
The result was that the status dots and tracking the knife's progress on the HideAway Knives website quickly became obsolete. Batches became much bigger, sometimes 3000 knives at a time, with many batches in the works at any given time.
Meeting a Growing Demand
William pegs his production capacity at 100 knives per day, matching his sheath output. "It is very bad to be out of anything," he warns, "because that will generate an e-mail asking when it will be ready. Emails are very expensive. At 3 minutes each, 100 extra emails would be 5 hours more work a day. So I am highly motivated to have everything a person might order on the shelf. I have 11 models in 4 metals and 32 sizes — and to span a 60 day production time, I could need 200 of each. That translates into 286,000 knives running 20 to 30 million bucks at retail."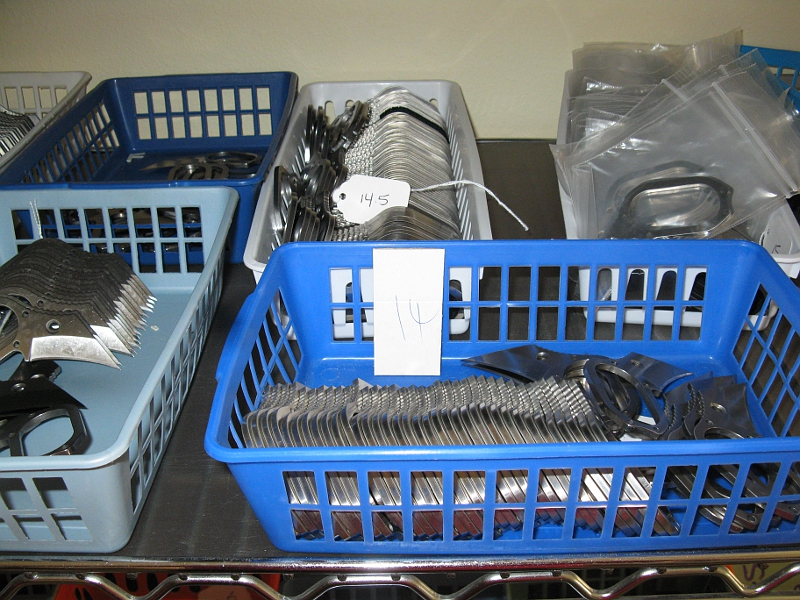 To the extent that William is able to keep enough of all 32 HAK sizes in stock, in models and metals, things go smoothly. He cites his tiger striped straight, tiger striped cat claw, utility, and tiger claw blades as being at that point. Metals that he does not have fully stocked at this time include titanium and Damascus.
Each stage of the company's growth has presented different challenges, William explains. His website still allows reservations, for which customers pay nothing, but that makes his double shopping cart system complex and confusing to folks who aren't used to asking for something to be made (then having the option to purchase it later when it is done and ready to ship).
Volumes are also much larger these days, but only a small percentage of reservations pay out when the knives are ready. That means that reservations are used as aggregate suggestions for what to make next as William fills out his inventory. One day, this procedure will eliminate reservations entirely.
Given that only three percent of people who reserve knives actually pay for them when they are completed, William would be quite reasonable to do away with the feature. He says, however, that an additional ten percent of reserved knives will be paid for over the course of a year.
"That means," he explains, "that I leave many unpaid reservations set to "may pay." The backlog of unpaid, ship-able knives can easily exceed 2 or 3 million bucks. If a lot of folks decide to pay all at once — for reservations that have been sitting unpaid for many months or years — I could come up short, depending how many of a metal/model/size are on the shelf. Most typically, if a knife is reserved and then paid when I email that it is ready, it should ship next day. If anything goes wrong, the net feedback can be fast and can impact schedule as much as anything."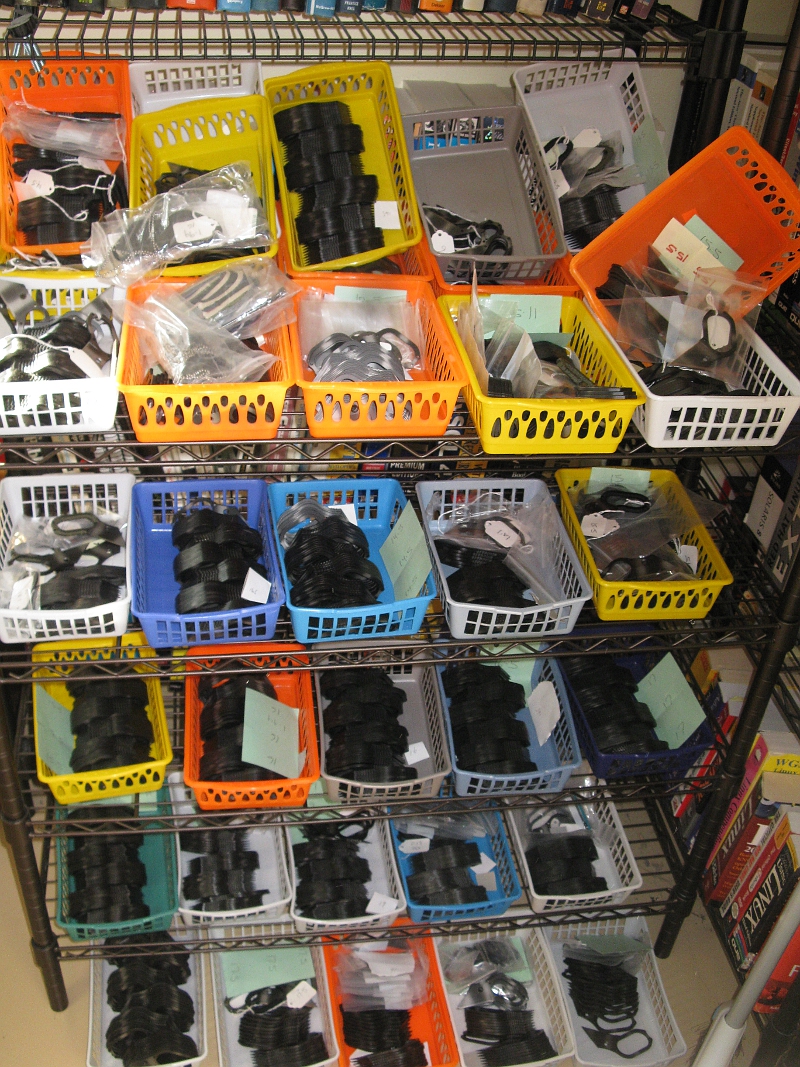 The impact of customer complaints is not minor. A single late knife, being complained about online, could prevent the sale of a thousand knives that are ready to ship. These are the very sales that would make the delay to finish the knife a matter of weeks. Schedule, for William, is about cash flow. He produces to his financial capacity on the theory that when he finally achieves complete inventory, all schedule problems vanish.
Small Business, Big Business
William has multiple investors as of 2013, all of whom have seen their investment grow. "The 2005 period of fleeing artists was one saga," he says. "There was one other more recently of equal significance." He goes on to relate how Bank of America first extended to him a line of credit, then summarily withdrew that line of credit in anticipation of the recession. "I was instantly going to be on the hook for 50K of production that was never going to hit my hands until I came up with the money," he points out. "Worse, it would destroy my reputation with suppliers if something was done and I did not pay."
Scrambling to make up the shortfall, William experienced further setbacks when multiple affiliate sellers took his merchandise but then absconded with the sales money. He is recovering from the economic blows dealt him, but the result has slowed production and also hindered him professionally.
"Some things in business can be quite beyond your control," he says. "You need large cash reserves to buffer against things like this. Sadly, I mostly always put my last dime into production, because the growth ramp demands it. There have been times when folks have waited for a knife they should never have had to wait for. Everyone gets their knife. My inventory value exceeds my 3% late statistic by a factor of thousands to one. But sometimes to produce that one that is missing means spending for 2000 others just like it for economy of scale purposes. That can take time."
The future holds many great things for HideAway, as William sees it. "Initially, FrontSight and I designed HideAway to be a corporation that would get bought out by a larger knife maker that wanted to sell my unique designs," he says. "Currently I am planning on promoting and selling my designs for a couple more decades. People love the designs — these knives make people feel safe. When you sense danger you instantly become a human velociraptor. Then, like all good horcruxes, the knives sleep in your jewel box at night along with family heirlooms, favorite treasures, and your lucky rabbit's foot."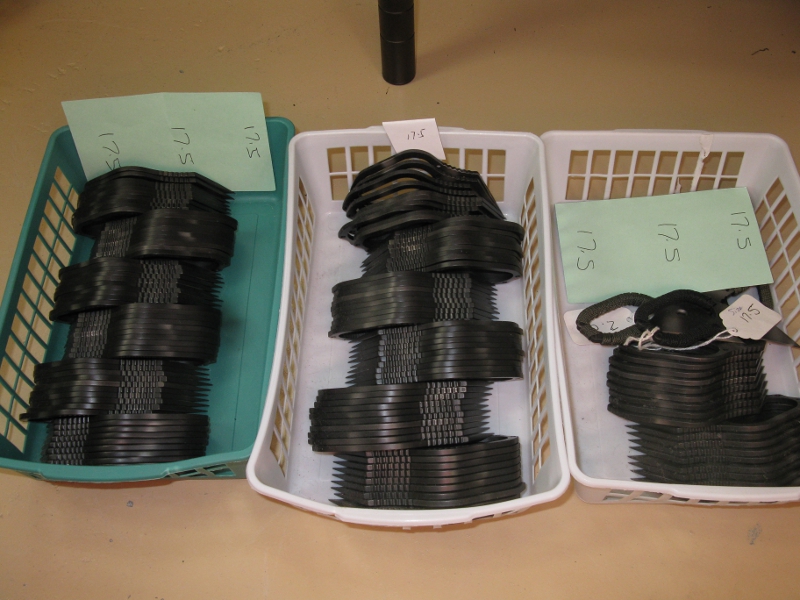 He will continue despite, he says, the incursions of copycat designs and outright counterfeit HideAways manufactured in China. His inventory will also continue to place a large demand on him because of its scope. This is part of the unique nature of the HideAway, and one of the things that make the design special.
"The sized nature of the HideAway dictates that inventory will demand more cash than most knives — 32 sizes is quite a burden — but less would not fit a person perfectly," William explains. "So having complete inventory is quite a burden. Companies, in infancy, consume cash."
HideAway, William told The Martialist, is a company still in its infancy, but one that has come a long way. "I am well established," he says, "but the economy of scale required to hold price will take ever larger amounts of money. As I begin to use distributors to offload effort, there will be new issues,such as design ripoffs. There are problems for every stage of growth of a company."